Sully District Council of Citizens Associations
P.O. Box 230042
Sully Station, VA 20120-0042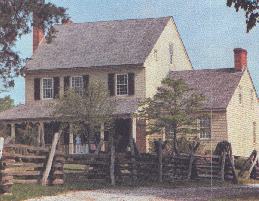 Notes from the 7 March 2017 Joint Sully District Land Use and Transportation Committee
by Jeff Parnes, Land Use Committee Chair
ATTENDANCE:

Sully District Council of Citizen Associations representatives:
Albert Francese, Little Rocky Run
Jeff Parnes, 1st Vice President, Chantilly Highlands
Jim Neighbors, Secretary, Sully Station I
Rick Vaughan, Dartmoor Woods HOA

Western Fairfax County Citizen Association members:
Carol Hawn
John Litzenberger
Ted Troscianecki, Virginia Run

Presenters/Guests:
Clara Johnson, DPZ, Clara.Johnson@Fairfaxcounty.gov
Devin Corini, Regency, DevinCorini@RegencyCenters.com
Frank McDermott, Hunton & Williams, fmcdermott@hunton.com
Jim Hart, At-Large Planning Commissioner, Board of Zoning Appeals
Jon Hickox, Stonebridge Equestrian Center, Jhickox@Colonialremodeling.com
Karen Keys-Gamarra, Sully Planning Commissioner
Keith Martin, Stonebridge Equestrian Center, kmartin@tyrlawfirm.com
Mark Simms, Toll Bros, MSimms@tollbrothers.com
Natasha Jimenez, Stonebridge Equestrian Center, natasha@wineryatbullrun.com
Susan Yantis, Hunton & Williams, syantis@hunton.com

CALL TO ORDER:

The meeting was called to order by Western Fairfax County Citizen Association Land Use chair Carol Hawn at 7:00 PM.

PREVIOUS MEETING MINUTES:

Notes from the 7 February 2017 Joint Sully District Land Use and Transportation Committee are available online.

MEETING ANNOUNCEMENTS:

Refer to the March Joint Sully District Land Use and Transportation Committee agenda for meeting announcements.
Follow us at @SullyDistrict!
For transportation and related issues, follow the Sully District Transportation Advisory Commissioner at @SullyTAC
The Sully District Council membership meeting is scheduled for Wednesday, 8 March 2017. The Membership topic is 2018 Fairfax County and School Board Budgets. A joint town hall meeting with Sully Supervisor Kathy Smith and Sully School Board Member Tom Wilson will be held at the Little Theatre in Rocky Run Intermediate School.
LAND USE AND TRANSPORTATION COMMITTEE:
7:00 -- Dulles Suburban Center Study
Proponent: Clara Quintero Johnson Planning Division, Policy and Plan Development Branch, Fairfax County Department of Planning and Zoning
Action: study update
Location: Dulles Suburban Center
Staff has asked to present a quick Dulles Suburban Center study update. They've begun a new phase in the study and thought it might be useful to check in with those members that haven't been following the study.

Land Areas A & B have been excluded
D-1 Middleton Track, south of EQC in Sully, North in Dranseville, closest residential development is in Hunter Mill: no staff recommendation at this time
Wall Road - Proposal to convert retail to residential, task force voted to keep it as is
Pohanka on Rt 50 - proposal to allow for additional height and density

Moving forward to public hearing before the Planning Commission (PC) on 29 March PC and before the Board of Supervisors (BoS) on 2 May 2017. Recommendation is to go forward, staff in general agreement
The Joint Sully District Land Use and Transportation Committee would like them to attend our 4th April meeting

Commonwealth Center (See below for their presentation) going forward separately as above
Many proposals for residential are in the airport noise contour level (60db). The task force won't approve residential within the 60db contours
MWAA will be briefing a County committee considering the noise contour - they have been asked to brief the task force
Question - has the safety cone (airport crash zone) been considered - airport told them that the zone is contained in airport property
Current comp plan is developed considering full Dulles buildout.
Proponent: Susan Yantis, Senior Land Use Planner, and Frank McDermott, Hunton & Williams LLP
Action: PCA 2006-SU-025-03
Location: Parcels D & E off Newbrook Rd, Chantilly (The property is identified on Fairfax County Tax Map Parcel 44-1 ((1)) 6 (pt.) and consists of approx. 36.78 acres. Commonwealth Centre is located east of the interchange at Route 28 and Westfields Boulevard)
From the On-line Land Use and Transportation Committee Presentation Registration Form:

Exempt: Yes
Statement Acknowledged: N/A
Description: Regency Centers Acquisition, LLC and Toll VA VII, L.P. submitted nomination DSC-J-1 in conjunction with the Dulles Suburban Center study with a concurrent zoning application, PCA 2006-SU-025-03, to permit an option for residential and retail/restaurant/theatre uses in Land Bay D of Commonwealth Centre. Combined with the approved Wegmans and other complimentary retail/restaurant uses, Commonwealth Center will become a focal point for the area and create a more vibrant mixed-use activity center for the Dulles Suburban Center.

A high level brief on the Regency Centers development was presented at the February Sully District Membership meeting (agenda). Their presentation is available here
Susan spoke with Clara Johnson, FFXCO Planning Division, and she will attend as well to present the proposed comprehensive plan amendment for the property.

Land Bay D (Land Bays E & F are the loop road) is 36.7 acres being planned as 14 commercial 22.7 residential
Cinema – they are working with 4 firms
Residential Parking:

The 24'-wide units have 2 garages and can park 2 additional vehicles on their driveways
The 16'-wide and 2over2 units will need on street parking, the development has more than 100 places over what county requires

Traffic study shows 19 intersections, only one shows decrease in service level – on Saturday going in/out to Wegmans from east entrance, all other show either a level of service improvement or increase within the current level. The Walney/Westfields intersection also shows improvement.
More than 1300 less peak trips based on conversion from office to residential/retail.
Signage plan will have to revisited in the future.
Language will be placed in the original purchasers' package and HOA documents about the closeness of Dulles Airport
Comment: Traffic at the Westfields/Rt 28 interchange is failing now, especially the Westfields and Stonecroft intersection; VDOT and FCDOT need to look at the whole corridor flow.
Comment: Need to have outreach to nearby neighborhoods.
Recommendation: No objection by SDCCA
Proponent: Keith Martin representing Stonebridge Investments LLC
Action: SP 2016-SU-090
Location: Bull Run Post Office Rd
From the On-line Land Use and Transportation Committee Presentation Registration Form:

Exempt: Yes
Statement Acknowledged: N/A
Description: SP 2016-SU-090 Stonebridge Investments LLC for a riding and boarding stable. This is an existing riding/boarding stable that was grandfathered, but lost its status when the land area was reduced for a residential subdivision and some land added to the adjacent winery

They have appeared before the Joint Committee twice before in October and November 2016
Keith reports that they have added acreage to stable the SP and expect to have staff approval.
Notes from their October appearance:

How is the subdivision impacted buy this use?
What is access to this site through the neighborhood?
How many horses allowed -- by ordinance, so many per acre?
Will this become a noxious neighbor to the new homes that will be built? Response: NV Homes will write in to the conditions of the new homes contracts
Need to see trails, how it fits in bigger picture

After the October meeting At-Large Planning Commissioner Jim Hart posed the following query to county staff:

Did you all ever get any more information about the equestrian center SP case off BRPO Rd? I had some questions which you all may have asked already. Specifically:

How do vehicles/horse trailers get to the public road through the new subdivision? I assume all traffic would come from BRPO Rd somehow, rather than up from the winery side? Is there a gravel road or paved road or what? Is there a cut through?
Does VDOT or OT have any issues with running the vehicular access to a nonresidential use down private roads? Is the entrance near or along any houses?
Also what is the configuration of the adjacent new houses, and how do they relate to the access road?
Does the nonresidential use need frontage on a public road?
Is the site an outlot or a lot, and does that make a difference?
Also what is the distance between the existing structures and the new homes, and their orientation? Seemed like at least the one building might be close to backyards.
Also how do the connections to trails work, and where exactly do the trails go? Are they public trails? Is there an easement? Are there going to be gaps through the subdivision, or is it continuous? Can someone go from BRPO Rd to the stream valley/battlefield, and vice versa?
Has the floodplain been located? It was vague on the drawing.

I understood from Keith Martin there were no outdoor lights and loudspeakers proposed and would want to confirm that.
I was at the first meeting with WFCCA and SDC folks, which had a lot of questions and not a lot of answers. I believe Keith Martin is coming back in a couple weeks. I wondered if the discussions with staff had progressed further in the meantime, and if anything had changed.

Staff responded as follows:

They did have a meeting with Keith and a representative from the applicant and requested a great deal more information from them. They provided an updated plat and a revised statement of justification, however staff doesn't believe all of its questions have yet been answered. Staff is having another internal meeting about the application and then the application will be presented at the regular staffing meeting. This is to say that staff's understanding of their proposal continues to evolve.
Staff provided a few answers at this time:

Their method of access to BRPO Road is in three phases. First, it will continue to be at its current point, next it is proposed to have an interim access point from BRPO Rd. to Delaney Chase Way and Lady Adelaide Court once those streets are constructed for the new subdivision, finally it is proposed to be located via a 30 ft. ingress-egress easement that runs from BRPO Road (just south of the new subdivision), along the southern side of the subdivision, to the riding and boarding property. The final access point will have a commercial grade entrance to BRPO Road and will be paved a minimum of 25 feet.
The revised plat does show the floodplain and areas of RPA which just cross the edges of the property to the north and west and do not cover either of the barns. However, one of the equestrian trail easements does cross the RPA.
The revised plat does depict the equestrian trail easements which cross over the "tails" of the subdivision lots. One of the trails leads to the future Delaney Chase Way, one leads north toward the Park Authority trail system, and one leads south toward the winery.
The riding and boarding property is not directly adjacent to any of the subdivision properties. There are two houses in existence on the adjacent property that are currently occupied by renters, but staff will need more information from the applicant as it understands many of the structures in this area are proposed to be demolished.

The BZA public hearing on the riding stable behind the winery was deferred to 4-19-17.

At tonight's meeting, Keith Martin reported:

Acreage increased from 10 to 19.
Added pasture and existing arena
Up to 50 horses on site
Independent contractor will visit multiple times every day to feed, water, walk and muck the stables
The adjoining neighborhood is marketed as an equestrian community. Buyers will know there is a stable; nearest residence will be 200 feet away.
Shown is a future winery site.
Staff is recommended a approval recommendation for BZA

Comments:

Much better presentation than what we saw in the fall.
The community appreciates the vision for Western Fairfax.

Recommendation: No objection by SDCCA
Proponent: Keith Martin
Location: Old Lee Road next to the School Board bus lot
From the On-line Land Use and Transportation Committee Presentation Registration Form:

Exempt: Yes
Statement Acknowledged: N/A
Description: RZ 2016-SU-015 to rezone TM 43-2 ((1)) 2 from I-3 to I-5 to permit a New Vehicle Storage use on the 5 acre property.

They have appeared before the Joint Committee before in October 2016
Keith reports that they have added a service building to the rezoning and expect to have staff approval.
Because the originally planned use (only storage) had changed, this proposal had to be completely re-staffed.

Fair Oaks Dodge/Chrysler/Jeep needs this additional space for storage (325 spaces) and vehicle service (18 bays) for trucks (pickups and vans)
Car dealerships that get cars that are in demand from the manufactures must also take cars that aren't in demand as well. They need places to store them.
Deliveries will be made on their parcel, not on Old Lee Road
Have signed agreements with Dominion and Commonwealth Pipeline - there will be locked gates in case they need access.
Not currently scheduled, possibly sometime this summer

Recommendation: No objection by SDCCA - if staff report has negative comments they are to return to address them
On-line Land Use and Transportation Committee Presentation Registration Form

All prospective presenters are requested to complete the On-line form as a condition of their presentation.

Church of the Blessed Trinity

Here is a link to the staff report. BZA public hearing was Wednesday, 1 March 2017
The BZA decision on the church was deferred to 3-22-17. They had some speakers from the Gate Post Estates neighborhood opposed, mostly stormwater issues. The BZA had some questions, and wanted stormwater staff to look at some recent changes to the design [submitted the day before the public hearing].

Recreation Center in Franklin Farm Shopping Center

A proposal to change the use of the Sears Hardware store to allow recerational uses was present to the Joint Committee in September 2016 (see the agenda).
Here is a link to a staff report for the trampoline facility in Franklin Farm coming to the PC in a couple weeks.
Although not confirmed, a chain (Launch) of these type of facilities is advertising that a new location is coming to Herndon, VA.
Next month's meetings will start at 7 PM