Sully District Council of Citizens Associations
P.O. Box 230042
Sully Station, VA 20120-0042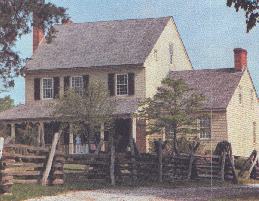 Agenda for 6 September 2016 Joint Sully District Land Use and Transportation Meeting
by Jeff Parnes
The Sully District Joint Land Use and Transportation Committee will meet at 7:00 p.m. on 6 September 2016 in the Sully District Governmental Center Front Meeting Room, 4900 Stonecroft Boulevard, Chantilly, VA, 20151. This meeting is on the first Tuesday of the month with participation by members of both the Land Use and Transportation committees of the SDCCA and WFCCA. The meeting will be canceled if Fairfax County Schools or after school activities are canceled due to adverse weather the day of the meeting.

Time to renew your association's membership in the Sully District Council. Our membership application can now be submitted on line! Please complete it, and then print a copy to enclose with your check.

Has yours made plans to join us for 2016?
Follow us at @SullyDistrict!
For transportation and related issues, follow the Sully District Transportation Advisory Commissioner at @SullyTAC
Membership Presentation Topic: As the Sully District Council membership does not meet in the summer, our next meeting is scheduled for 28 September. See the most recent minutes and agenda.
Land Use and Transportation Committee:
In light of the recent amendment to the Code of Virginia, the county has provided us with a statement be to read when our land use committee meets with a prospective applicant for a rezoning or proffer condition amendment (PCA) for new residential development and/or new residential use in areas of the County that are not exempt from Virginia Code Section 15.2-2303.4. It is recommended that if our committee is meeting with more than one applicant to read this statement for each rezoning/PCA.
All times estimates are provided as a courtesy, presentations will start after the completion of the proceeding presentation, however long it takes. Recommend that presenters be ready at least 30 minutes prior to their scheduled time.
Proponent: Meaghan Shevlin Kiefer, Regulatory Initiatives Coordinator, Office of the County Executive
Action: Evaluate the land development process in fulfillment of the County's Economic Success Plan, specifically, Goal 3: Improving the Speed, Consistency and Predictability of the Land Development Process
Location: Countywide
Regina Coyle and Meaghan.Kiefer are looking forward to meeting with us. In order to maximize our time, they thought it would be helpful to share some background information in advance and provide some context.
In December, 2015, the Board of Supervisors adopted the Strategic Plan to Facilitate the Economic Success of Fairfax County (http://www.fairfaxcounty.gov/success). Goal Three of the Plan is to improve the speed consistency and predictability of the land development process. In January, 2016, the Board adopted the Booster Shot which raised land development fees, which, among other things, paid for an assessment of our land development process, known as "the Gartner study" to facilitate the implementation of that goal.
The Gartner Study had three deliverables:
The Current State Assessment
The Jurisdictional Comparison; and
The Visioning and Recommendations.
The Current State Assessment was published in December 2015, and documents Gartner's findings from their discussions with more than 300 stakeholders in the process. The research identified seven themes for improvement. Subsequent to the circulation of drafts for the Current State Assessment, Gartner was asked to identify models from other jurisdictions of similar size and complexity, as well as our neighboring jurisdictions who have either faced and overcome, or avoided similar challenges that we face with our process. That research is contained in the Jurisdictional Comparison document. Throughout this effort, we have been cognizant that the solutions for Fairfax need to come from those who know our processes and our culture best. To that end, the Senior Leadership Team and staff in the affected agencies spent several months brainstorming, evaluating and prioritizing ideas. That information was shared with Gartner and integrated with their research and expertise to craft the Visioning and Recommendations deliverable. All three deliverables are available under the Goal 3 tab of the Economic Success page linked above.
The Visioning and Recommendations document includes seven vision elements which correspond directly to the primary themes. In essence, the vision elements are positive statements forecasting the culture and service to which we aspire. The vision elements include 29 tactical recommendations to guide our improvement efforts. They are not mandates-each represents a concept which will lead to specific solutions. The 29 tactical recommendations have been divided into 12 program areas which we will share on Tuesday evening.
Proponent: Aristotelis A. Chronis, Esq., Chronis, LLC
Action: PCA/FDPA-2009-SU-020-02
Location: Pender Professional Center, off Fair Ridge Drive, just north of RT 50 behind the Harris-Teeter market
From the On-line Land Use and Transportation Committee Presentation Registration Form:

Exempt: Yes
Statement Acknowledged: N/A
Description: Amend development conditions of previously approved pca/fdpa 2009-su-020 to allow additional uses of the existing commercial building on the property.

The scope of this application concerns the Proffered Conditions and Final Development Plan pertaining to the above-referenced parcel Lot 1, 3901 Fair Ridge Drive Condo (0463-01-0015C), the existing office building known as Pender Professional Center, situated behind the shopping center known as Pender Village. Lot 1A, Property Light Global Mission Church (0463-01-0015A) is included in this application as the parking for Lot 1 spans both parcels, however this Application is strictly dealing with the uses on the parcel containing the existing office building. This current application does not deal with the independent living facilities previously approved on Lot 1A, and as such, that use remains unchanged with this application.
The existing Proffers as well as the Comprehensive Plan for Lot 1 contemplate a range of uses including a Church with a place for worships of up to 800 seats, a Health Club/Fitness Center of up to 15,000 SF, Child Care for up to 200 Children, Office, Financial Institution, Scientific Research and Development, Repair Service, and Personal Service Uses. The anticipated new uses that the Applicant is requesting be added are: Private Schools of Special Education, Commercial Swimming Pools, Eating Establishments, Business Service and Supply Service, Garment Cleaning, and Retail Sales, and Applicant has otherwise been advised to add other low-intensity uses to the site at this time to avoid the need for repeated approvals for future unanticipated uses that appear as either primary or secondary uses in the PDC District.
Proponent: Sara Mariska,
Action: FDPA 78-C-118-20
Location: The old Sears Hardware store in the Franklin Farm Shopping Center, at the NW corner of Franklin Farm Road and the Fairfax County Parkway intersection
From the On-line Land Use and Transportation Committee Presentation Registration Form:

Exempt: Yes
Statement Acknowledged: N/A
Description: LB Franklin Farm LLC requests approval of a final development plan amendment to allow a trampoline facility within the former Sears retail department store. Trampoline facilities offer a family friendly recreation opportunity and community gathering place. The trampoline facility anticipates hosting birthday parties, corporate outings, and family gatherings. The facility will operate during the weekday afternoons and evenings as well as on weekends. No site modifications or changes to the approved center are proposed except for the addition of the trampoline facility use to the approved final development plan. Parking will be provided for each use in accordance with the requirements of the Fairfax County Zoning Ordinance.

Trampoline facilities offer a family-friendly recreation opportunity and community gathering place. The trampoline facility anticipates hosting birthday parties, corporate outings, and family gatherings. The facility will operate during the weekday afternoons and evenings as well as on weekends.
In summary, the Applicant proposes the addition of a commercial recreation use within the existing shopping center. The Applicant is not proposing any additional intensity or site modifications. The proposed commercial recreation use will add to the diversity in the shopping center's tenant mix, provide a quality, family-friendly recreation use in the Sully District, and allow the shopping center to continue serving the community's needs by providing quality tenants.
Proponent: Fairfax County Park Authority
Action: Land Exchange
Location: Halifax Point District Park located off Bull Run Post Office Road in Centreville, VA.
The Fairfax County Park Authority proposes to exchange approximately 10 acres of property, which is a portion of the overall 169.5 acres in Halifax Point District Park, identified on the Fairfax County Real Property Identification Map as Tax Map No. 52-2 ((1)) Parcel 11F, for approximately 63.7 acres of property that is owned by Columbia Gas Transmission, LLC and is currently identified on the Fairfax County Real Property Identification Map as Tax Map No. 52-2 ((1)) Parcel 3. Both properties are located on Bull Run Post Office Road in Centreville, VA.
The Conceptual Development Plan (CDP) for Halifax Point District Park includes a planned region-wide recreation zone that allows for active recreational facilities. Columbia Gas Transmission, LLC has requested that the Park Authority consider exchange of approximately 10 acres of property in Halifax Point District Park adjacent to the existing Dominion Power and NOVEC substation facilities to locate a new compressor station in conjunction with their WBXpress project. Columbia Gas Transmission, LLC proposes to exchange the 63.7 acre former Neam Price parcel, which is located adjacent to the southern border of Halifax Point District Park and north of Poplar Ford Park with the Park Authority.
The goal of the property exchange is for the Fairfax County Park Authority to become owner of the 63.7-acre parcel at the southern end of Halifax Point District Park in compensation for the exchange of approximately 10 acres of property in Halifax Point District Park to Columbia Gas Transmission, LLC.
On Wednesday, September 28, 2016, the Fairfax County Park Authority will hold a public hearing to receive public comment on the exchange of property in the Sully District. The hearing on the Halifax Point District Park property will take place at 7:30 p.m. in the ninth floor Park Authority Board meeting room in the Herrity Building, located at 12055 Government Center Parkway, Fairfax, VA.
Park Policy 210, Disposal of Land or Facilities, requires a public hearing be held prior to the Park Authority's decision to dispose of land or facilities. Those persons interested in this conveyance are urged to attend the public hearing or send a representative to the hearing to present their views. If you would like to speak at the public hearing or would like more information, please call Judy Pedersen, Public Information Officer at 703-324-8662 or send an email to parkmail@fairfaxcounty.gov. For persons with hearing impairments, sign language interpreter services are available upon request. Please call 703-324-3988 TTY at least ten days before the meeting.
Written comments on the exchange of property will be accepted until September 27, 2016. Written comments should be directed to David R. Bowden, Director of Planning & Development Division, Fairfax County Park Authority, 12055 Government Center Parkway, Suite 406, Fairfax, VA 22035. Email comments should be sent to: parkmail@fairfaxcounty.gov.
Proponent: Matthew J. Allman, Walsh, Colucci, Lubeley & Walsh, P.C.
Action: PCA-95-Y-016-05 SEA-95-Y-024-05
Location: The vacant parcel originally planned for the furniture uses in the Chantilly Crossing Center off Lee road south of Rt 50
From the On-line Land Use and Transportation Committee Presentation Registration Form:

Exempt: Is Not
Statement Acknowledged: N/A
Description: Presentation on the pending Proffered Condition Amendment application for the Chantilly Crossing / Lidl development. Application proposes to amend currently applicable proffers and development plan to allow for construction of a new retail building and grocery store.

The Lidl proposal was previously heard by the SDCCA LUT committee in February 2016 At that time the developer made a presentation on the site plan and transportation access. The main entry point will be a break in the road median just of the first traffic light on Lee Road; the secondary entry point will be on Chantilly Cross Road south of the hotels. Moreover, developer did not provide the specific construction and opening dates because the application is very early in the planning process. Some council members had concerns about transportation access and traffic flow into the site.
Old Business
Changes to the Residential Conservation District

In July the Sully Joint Land Use and Transportation Committee was briefed by Lorrie Krist on proposed changes to the Residential Conservation District Zoning Ordinance. We were in agreement with the proposed changes.
The Planning Commission also agreed with the changes and voted to recommend that the Board of

Supervisors

amend the zoning ordinance to read as follows:

Allow a lot to be created in the R-C District that complies with the R-C District regulations and other applicable regulations, and such lot may be used for any use permitted in the R-C District pursuant to a Building Permit, provided that all such lots, except for lots designated as open space or lots developed under the cluster provisions requiring special exception approval from the Board of

Supervisors

(Board), shall have a shape factor of less than or equal to 35, or lots with a shape factor greater than 35 but less than 50 may be permitted with special exception approval by the Board of

Supervisors

.
When a lot is subject to a lot width waiver special exception approved by the Board, exclude the pipestem portion of such lot from the shape factor requirement.
Allow a minor adjustment of lot lines between corner lots and contiguous lots when such lots do not meet the current minimum district size, lot area, lot width and/or shape factor requirements of the zoning district in which located, but such lots met the requirements of the Zoning Ordinance in effect at the time of recordation, provided that the reconfigured lots contain either the same lot area as existed prior to the adjustment of the lot lines or a greater area than existed prior to the adjustment of lot lines which results in a reduced number of lots. Such minor adjustment of lot line between corner lots and contiguous lots may change the road frontage or orientation of the lot, provided that there shall be no additional lots or outlots created, the number of lots that does not comply with the current minimum lot width requirement shall not be increased, and the amount of lot width noncompliance shall not be aggravated. In addition, such adjustment of lot lines shall not create or aggravate any existing noncompliance with regard to minimum lot area, shape factor or minimum yard requirements.
Allow the maximum building height for single family detached dwellings to be increased [ranging from the current 35 feet up to a maximum of 45 feet] in the R-C, R-E and R-1 Districts, provided a minimum required yard of [ranging from 40 to 60 feet] is maintained from all lot lines for any dwelling with a height greater than 35 feet.

You can click here to review the Planning Commission hearing. The Board of

Supervisors

will be having a public hearing on the amendment on

September 20

. You can submit your comments by contacting Sully Supervisor Kathy Smith at supervisorsmith@fairfaxcounty.gov or attending the hearing.

On-line Land Use and Transportation Committee Presentation Registration Form

At last month's LUT Committee meeting the webmaster's proposed page was reviewed and its use endorsed. We will ask all prospective presenters to complete the form as a condition of their presentation.

RT 28 and I66 Interchange progress

VDOT sent a letter to FCDOT requesting their assistance with initiating the County's removal of all active uses at the southwest quadrant of the 166/Route 28 interchange by December 8, 2016. VDOT will need access to the property to prepare it for use in the initial phases of the project construction.
VDOT will be initiating improvements to the 1-66/Route 28 interchange area and removing traffic signals at four intersections along Route 28 between 1-66 and Westfields Boulevard to the north. The signals at the entrance to the site at the southwest quadrant used by the Sully Senior Center and the Centreville ChoDae Church will also be removed. Improvements to existing traffic movements, including the reconfiguration of the Route 28 interchange, are high priorities for the Transform 66 Outside the Beltway project.
VDOT understands that Fairfax County's Facilities Management Department (FMD) has been overseeing the use of the property, and that they have notified the church to discontinue use of the property by November I, 2016. VDOT requests that FCDOT, as the lead county agency on this project, coordinate and ensure this property is clear and available for the selected Developer.
Items of General Interest:
Election Officers Needed!

Fairfax County needs Election Officers for upcoming elections. Training has begun for the General Election November 8th. Election Officers must be registered voters in Virginia and complete required training and forms. You may choose to accept the $175 stipend for a full day, or volunteer your time.
View the "Being an Election Officer" Video on YouTube and listen to the "Need for Election Officers" Podcast on SoundCloud
For more information, visit the Office of Elections website or call 703-324-4735, TTY 711.
Application for new Election Officers is on-going, however, in order to be certified to serve for November, training will be conducted until early-to mid-October. Ideally, applicants should train as soon as possible.

Upcoming events at the Steven F. Udvar-Hazy Center

Do-over of the existing filling station in the Sully Station shopping center

Here is the link (http://ldsnet.fairfaxcounty.gov/ldsnet/ldsdwf/4540339.PDF) to the staff report for the Macs Retail case which is the do-over of the existing filling station in the Sully Station shopping center. PC public hearing is 9-14-16. Carmen Bishop is staff coordinator and staff is recommending approval.

Join Citizens Fire Academy

Residents can now apply to the Citizens Fire and Rescue Academy, a nine-week program that shows what firefighters and paramedics do every day. Applications will be accepted until Sept. 9 or until the class of 25 is filled.
The academy will begin Sept. 22 and will meet for nine consecutive Thursdays, from 6 - 9 p.m. at various locations in and outside the department.
Each session will cover different aspects of the organization, providing an overview of the department and its uniformed and civilian workforce.
Program topics include: fire suppression, emergency medical services, training, recruitment, special operations, and other topics.
To sign up for the free program, participants must be 18 years of age and apply online at www.fairfaxcounty.gov/fr/cfa.
Learn the Results of the Fairfax County Public Library Public Engagement Initiative 6 pm, 7 Sept. in the Government Center Board Auditorium

CIVICTechnologies, the consultants hired by the Library Board of Trustees to carry out the Public Engagement project, will present their findings to the library board. This public meeting will have time for questions from the public. Speakers will be limited to two minutes each, one question/speaker. There will be a sign-up sheet at the entrance to the auditorium to register to speak or ask a question. This program will be streamed live and televised on the Fairfax County Government Channel 16 (in HD on Cox 1016). A video-on-demand link will be available here after the meeting.

First meeting of the Dulles Suburban Area Study Advisory Group 7 pm, 7 Sept. in the Rocky Run Middle School

Supervisor Kathy Smith (D-Sully) has established the Dulles Suburban Area Study Advisory Group and named former Sully District Supervisor Michael Frey as its chairman. The task force will review, for the first time in 23 years, the Dulles Suburban Center. Work has already begun to document what's there now and consider recommendations for potential land-use changes and future development.
The Dulles Suburban Center is comprised of some 6,300 acres along the western edge of Fairfax County. They're adjacent to Dulles International Airport along the Route 28 and Route 50 Corridors. Herndon is to the north, with residential uses to the east and south. This area is also one of the county's largest employment centers, containing an estimated 78,000 jobs and more than 31 million square feet of office/industrial space.
It contains more than 50 million square feet of development, with the main one being office use, comprising 40 percent of the land use there. Next comes industrial/industrial flex at 23 percent and residential at 22 percent.
Currently, an estimated 65 million square feet may still be developed there. Most of it is south of Route 50, in and around the Westfields Corporate Center. Combined with the more than 50 million square feet of already-developed land, that would be some 115 million square feet total.
However, in large areas of the Dulles Suburban Center, existing zoning districts allow industrial and office uses, while the county's Comprehensive Plan -- the official blueprint for future development -- promotes a mix of residential, office, retail and hotel uses.
In addition, environmental and noise issues must also be taken into consideration. For example, the Dulles Suburban Center extends across two watersheds; and with the land's proximity to the airport, residential development in some sections may be incompatible with high levels of aircraft noise.
The new advisory group will have many matters on its plate. And on Wednesday, Sept. 7, at 7 p.m., it will hold a public meeting in the Rocky Run Middle School cafeteria, 4400 Stringfellow Road in Chantilly. The members will be introduced to the community and will provide an overview of the scope of their work.
Its next meeting is slated for Tuesday, Sept. 20, at 7 p.m., in the Sully District Governmental Center, 4900 Westfields Blvd. in Chantilly, to discuss how the group's work relates to Fairfax County's Comprehensive Plan, which will also be reviewed.
Besides Frey, the group has 13 members representing residents, business and home owners, plus property managers, but more may be added. They are: Karrie Delaney, Poplar Tree Estates; David Metcalf, Virginia Run; Greg White, COPT/landlord in Westfields; Mark McConn, President, SDCCA (Bull Run Estates); Galileo Lopez, Armfield Farms; Carol Hawn, WFCCA; Bill Keech, Westfields Business Owners Association; Lewis Grimm, 2nd VP, SDCCA (Franklin Farm), Karen Campblin, Tree Commission; Jehanne Arslan, Difficult Run; Donald Park, Korean Chamber of Commerce; David Skiles, Northern Virginia Chamber of Commerce; and Marvin Powell, small-business owner.

FCIA Network Meeting - Sept. 14 - Healthcare Access for Children & Adults

The next Fairfax County Interfaith Coordination Network Meeting will take place on Wednesday, September 14, 2016. The topic of September's meeting will be "Healthcare Access for Children and Adults," and will feature speakers who will provide information about the Affordable Care Act, plans administered by the Health Access Assistance Team, services available through Healthworks and more.
If you are interested in attending this event, please register in one of the following three ways:

Click Here to Register by Email. (A new email window will automatically open. Please write your name, the house of worship you represent, your role or title in the organization and your phone number in the body of the email, and you'll be added to the attendance roster.)
Call our office at (703) 324-3453.

FCIA Meeting Location: Conference Rooms 9 and 10, Fairfax County Government Center Building, 12000 Government Center Parkway, Fairfax, Virginia 22035 Map of Location | Get Directions

Fairfax Committee of 100 dinner meeting on Monday, 26 September to discuss the meals tax
The Sully District Council's next meeting will be 28 September - scheduled: Dulles Airport - Current Status and Future Plans.
The SDCCA Land Use and Transportation Committee meets jointly with the WFCCA Land Use Committee. The next joint meeting is tentatively scheduled for 4 October
Proponent: Sheri L.Akin, Senior Land Use Planner, McGuireWoods LLP
Action: SEA 85-C-069-03 for a proposed drive-thru restaurant
Location: Sully Plaza Shopping Center
Her office represents Chick-fil-A regarding a proposed drive-thru restaurant in the Sully Plaza Shopping Center. Chick-fil-A is proposing to replace the existing KFC. The application was put on hold for a short while as the geotech analysis was completed. They now have a Planning Commission date of November 9. The application number is SEA 85-C-069-03.
Respectfully submitted,
Jeffrey M. Parnes
Land Use and Transportation Committee Chair
Sully District Council
---
Sully District Council Home Page
Sully District Council Minutes
Land Use & Transportation Committee Minutes
Data Area Transportation Association information
---
(C)SDC
http://www.SullyDistrict.org webmaster2016 @ sullydistrict.org

modified by Jeffrey M. Parnes