Sully District Council of Citizens Associations
P.O. Box 230042
Sully Station, VA 20120-0042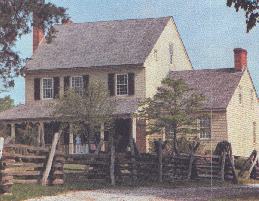 25 May 2016 Sully District Council Meeting Minutes
by Jeff Parnes, Secretary Pro tem
ATTENDANCE:

Presenters/Guests:
Delegate David Bulova (37th district)
State Senator David Marsden (37th district)
Jeff Parana, PDG
Delegate Jennifer Boysko (33rd district)
State Senator Jennifer Wexton (33rd district)
Lori R. Greenlief, Senior Land Use Planner, McGuireWoods LLP

CALL TO ORDER:

The meeting was called to order by Council President Mark McConn at 7:00 PM.

PREVIOUS MEETING MINUTES:

The minutes for the APRIL 2016 Sully District Council are available online.

MEETING ANNOUNCEMENTS:

Refer to the May agenda for meeting announcements.
Follow us at @SullyDistrict!
For transportation and related issues, follow the Sully District Transportation Advisory Commissioner at @SullyTAC
Report from Richmond by Sully State Legislators

State Senators

Jennifer Wexton (33rd District)
David Marsden (37th District)

House of Delegates

Dave Bulova (37th District)
Jennifer Boysko (86th District)
LAND USE AND TRANSPORTATION COMMITTEE:
Proponents: Lori R. Greenlief, Senior Land Use Planner, McGuireWoods LLP and Jeff Parana, PDG
Action: Special Exception Amendment to add some eating establishments, fast food restaurants and a quick service food store
Location: Brookfield Corporate Park across Willard Road from Hooters
The property is those one story office buildings across Willard Road from Hooters. They have filed special exceptions to add some eating establishments, fast food restaurants and a quick service food store in one of the office buildings. The Planning Commission date is June 29.
Handouts include the Statement of Justification and a copy of the plan

Determination: THE SDCCA has no objection to this Special Exception Amendment. We ask that if the staff report raises any objection, that the proponent return to the Sully District Council Land Use and Transportation Committee and indicate plans to address the staff concerns.
OLD BUSINESS
New State Law Concerning Proffers - As indicated previously, with the passage of a new state law concerning proffers, the county's attorney has generated a presentation detailing the changes to county's proffer authority. The presentation has been shared with the land use committees in the County and was presented at a public meeting of the Board of Supervisors' Development Process Committee.
NEW BUSINESS
Our new Sully Supervisor Kathy Smith has been working with both the Boards of the Sully District Council and members of the Western Fairfax County Citizens Association (WFCCA) to streamline the processing of land use cases in our district with the ultimate aim of having one land use meeting per month for all off Sully.

After a series of meetings, here's a summary of the new joint land use process:

Both WFCCA and SDC will hear the land use cases on the same night. Both groups will meet at the Sully Government Center the first Tuesday of the month at 7:30 pm. The McDonnell room has already been reserved.
The combined meetings will start on July 5th.
Cases will be scheduled by each President or his/her designee.
Our office will start notifying agents that come into our office of the new process and will refer them to either Jim Katcham or Mark McConn.
WFCCA will schedule applicants that are south of Rt. 50.
SDC will schedule applicants that are north of Rt. 50.
Cases can be heard by both groups.
Supervisor Kathy Smith's office will schedule a follow-up meeting this summer to review how things are progressing.

After considering the above items, we have made the following suggestions:

Start the meeting at 7 rather than 7:30
Finalize the agenda by a week before the meeting so that SDC can inform its membership speakers what time we expect to begin our regular meeting that will follow the land use meeting.
Plan on 30 minutes per case unless the respective committees believe more time will be necessary
That as cases are scheduled, the group scheduling a case/time informs the other group with the particulars so the next case is scheduled for a subsequent slot.
The next Sully District Council membership meeting is Wednesday 22 June 2016:
8:30 -- Fast Food restaurant in Chantilly Place Shopping Center
Proponent: Susan Yantis, Senior Land Use Planner, Hunton & Williams LLP
Location: Chantilly Place Shopping Center, Willard Road, East of Rt 28
This would allow the development of a proposed drive-through use associated with a fast food restaurant within the Chantilly Place Shopping Center on approximately 1.415 acres identified on the Fairfax County Tax Map as parcel 44-1-((9))-6 (the "Property").
The Property is located along Willard Road between the newly renovated Sunoco service station/quick service food store/car wash and the easternmost entrance to Chantilly Place. The Planning Commission public hearing is scheduled for May 25th. Mike Lynskey is the Staff Coordinator.
Respectively submitted by,
Jeff Parnes
Secretary Pro temp
Sully District Council
---
Sully District Council Home Page
Sully District Council Minutes
Land Use & Transportation Committee Minutes
Data Area Transportation Association information
---
©SDC;
http://www.SullyDistrict.org webmaster2015 @ SullyDistrict.org

modified by Jeffrey M. Parnes