Sully District Council of Citizens Associations
P.O. Box 230042
Sully Station, VA 20120-0042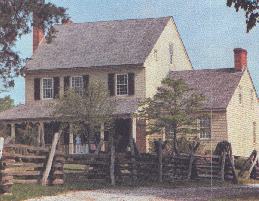 Notes from the 3 October 2017 Joint Sully District Land Use and Transportation Committee
by Jeff Parnes, Land Use Committee Chair
ATTENDANCE:

Sully District Council of Citizen Associations representatives:
Mark McConn, President, Bull Run
Lewis Grimm, 2nd Vice President, Franklin Farm
Jeff Parnes, 1st Vice President, Chantilly Highlands

Western Fairfax County Citizen Association members:
Chris Terpak Maln
John Litzenberger
Ted Troscianecki, Virginia Run

Presenters/Guests:
Alex Templeton, Sully District Land Use Staff Coordinator
Beau Gunn III, Senior Real Estate Manager - Self Storage Division, Johnson Development Associates
Molly Novotny, Senior Land Use Planner, Leed AP, Cooley
Randy Jones, Johnson Development Associates

CALL TO ORDER:

The meeting was called to order by Sully District Council of Citizens Associations Land Use and Transportation Committee co-chair Jeff Parnes at 7:00 PM.

MEETING ANNOUNCEMENTS:

Refer to the October Joint Sully District Land Use and Transportation Committee agenda for meeting announcements.
Follow us at @SullyDistrict!
For transportation and related issues, follow the Sully District Transportation Advisory Commissioner at @SullyTAC
This month's meeting of the Sully District Council is scheduled for 7:30 PM Wednesday, 25 October 2017.
Topic: Seventh Biennial State Legislative Candidates Night jointly sponsored with the League of Woman Voters of the Fairfax Area (LWVFA
All candidates for the five House of Delegate districts within Sully have been invited to speak and answer questions

36th District (Difficult Run Precinct)
37th District (Multiple Precincts)
40th District (Multiple Precincts)
67th District (Multiple Precincts)
86th District (Multiple Precincts)
LAND USE AND TRANSPORTATION COMMITTEE:
Proponent: Cooley on behalf of JSF Management, LLC, Samantha Steketee, Land Use Planner II, Cooley LLP
Action: Rezoning from C-7 to C-8 Highway Commercial District (C-8) to allow the development of a mini-warehousing establishment
Location: Southwest quadrant of Centreville Road (Route 28) and Lee Highway (Route 29) in Centreville
From the On-line Land Use and Transportation Committee Presentation Registration Form:

Exempt: Is
Statement Acknowledged: Yes
Description: JSF Management, LLC, (the Applicant) seeks approval of a Rezoning (the RZ) and Special Exception (the SE) to develop the properties identified on the Fairfax County Tax Map as 54-4((01))72A and 54-4((01))72B (collectively the Property) with a mini-warehousing establishment that will serve as a self-storage facility.
The Applicant proposes to rezone the Property from C-7 to C-8 Highway Commercial District (C-8) to allow the development of a mini-warehousing establishment on the Property to serve the needs of residential and non-residential uses within a one to five mile radius. The mini-warehousing establishment will consist of an approximately 104,427 square-foot self-storage facility (the Proposed Development). The proposed mini-warehousing establishment use is permitted by special exception in the C-8 district.
Accordingly, the Applicant seeks approval of two special exceptions, one to permit the proposed mini-warehousing establishment use in accordance with Section 4-804 of the Zoning Ordinance, and the second to increase the permitted FAR from 0.50 to 0.70 in accordance with Section 4-807 of the Zoning Ordinance. The Applicant's proposed increase in FAR is within the allowable range of up to 0.70 (with Board approval), as set forth in Section 9-618 of the Zoning Ordinance.
Please note that we are exempt from VA Code Section 15.2-2303.4 since the proposed application is strictly for non-residential uses.

The Property is currently zoned C-7 Regional Retail Commercial District (C-7) under the Fairfax County Zoning Ordinance (the Zoning Ordinance) and is located within the Highway Corridor Overlay District, Sign Control Overlay District, and the Water Supply Protection Overlay District. The approximately 3.42-acre parcel is currently undeveloped.
Meeting Notes:

The traffic study shows that they expect 250 daily trips, as opposed to the by right use of over 4000 trips
It will be a three-story facility, designed to look like an office building, others in Loudoun County will look similar (stone versus brick)
Access will be off RT 28, west on Upperridge Dr, north through Fort Drive, no connectivity to the shopping center to the Northwest.
Two other nearby self-storage facilities are almost at capacity
No fencing planned; no exterior loading so no need for large rolling loading dock doors. Drive in entrances will be hidden from Rt 28
A basement (more than 50% above ground), rather than a cellar (more than 50% below ground) will be part of the FAR determination. Asking to go from C-7 to C-8.
Saved trees are taller than the planned building
Will there be signage on the building? A wayfaring monument will be in the office park.
No car storage planned.
They were asked to come back in November with examples of completed similar facilities shown as if they were in place in this location, and additionally too show signage.
They've done a preliminary review with no archeological interest resulting from a level 1 review. The underlying soil is rock
They will opt out of noxious uses of C8 (adult video, etc)
They will look at their landscaping as a preventative from cars cutting across their property to avoid RT 28 traffic going to Upperridge Dr
They indicated that current staff concerns include:

Impact of RT 28 widening -- they have moved their property further away from the R 28 and ramps to allow possible future expansion
Road Fund contribution ($700,000 or $6.5 per sq ft). A by right use could have much more of an impact and contribute less, so they are trying to work with the county.

If they return to the next meeting they will be able to address the next round of staff feedback.

ADJOURNMENT

The meeting adjourned at approximately 9:00 p.m.

Respectively submitted by

Jeff Parnes
Land Use Committee Chair
Sully District Council

---

Sully District Council Home Page

Sully District Council Minutes

Land Use & Transportation Committee Minutes

Data Area Transportation Association information

---

© SDC;
http://www.SullyDistrict.org webmaster2017 @ SullyDistrict.org

modified by Jeffrey M. Parnes