Sully District Council of Citizens Associations
P.O. Box 230042
Sully Station, VA 20120-0042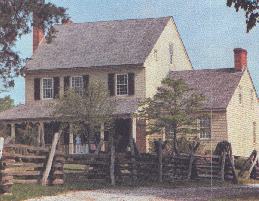 22 February 2017 Sully District Council Meeting Minutes
by Jeff Parnes, 1st Vice President
ATTENDANCE:

Sully District Council of Citizen Associations representives:
Albert Francese, Little Rocky Run
Jay Johnston, Treasurer, Virginia Run
Jeff Parnes, 1st Vice President, Chantilly Highlands
Jim Neighbors, Secretary, Sully Station I
Lewis Grimm, 2nd Vicepresident, Franklin Farm

Presenters/Guests:
Danny Pettway, Akridge
David Gill, McGuire Woods
Janet Helfand, Madison Ridge Condo
Barbara Ketterman, Madison Ridge Condo
Jordon Hartigon, Toll Brothers
Mark Sills, Toll Brothers
Frank McDermott, Hunter & William
Susan Yantis, Hunter & William

CALL TO ORDER:

The meeting was called to order by Council Vice President Lewis Grimm at 7:00 PM.

PREVIOUS MEETING MINUTES:

The minutes for the January 2017 Sully District Council are available online.

MEETING ANNOUNCEMENTS:

Refer to the February 2017 agenda for meeting announcements.
Follow us at @SullyDistrict!
For transportation and related issues, follow the Sully District Transportation Advisory Commissioner at @SullyTAC
Membership meeting topic is Development and Redevelopment in Westfields Corporate Park
David Gill, McGuire Woods, spoke as a representative of the Westfields Business Owners Association Board.

Innovative as it was more than twenty years ago when it was established, the Westfields Corporate Park still has many vacancies. Recently the WBOA held a design charrette, which was attended by several of the SDCCA members in attendance this evening.
The firms that once considered sites available here are now more interested in being close to transit and having other amenities, such as shopping, restaurants, etc, within walking distance of their facilities.
Current tenants, and others building new or additional facilities, tend to be organizations that need levels of security and open space surrounding their sites.
As an example, a recent action was filed allowing several facilities to construct slightly taller facilities keeping the same FAR, rather than building larger footprint structures, thereby keeping their original setbacks without losing their allowed density. See the Joint Land Use and Transportation Committee's consideration of this request at its December 2017 meeting.
As part of the efforts to re-plan and revitalize the remaining parcels with the park, residential and commercial uses are being considered in addition to the current office uses. The Akridge residential and the Regency Centers commercial and residential projects, to be presented below, are prime examples. East of Rt 28 is considered the area most ripe for this type of replanning.
At the end of the presentation, during a question and answer session, it was asked what the office park was planning to do about the lack of sidewalks throughout the development. With more residential uses, and the high school and recreation center just north of the office park, the lack of pedestrian facilties will force more residential and office users into their cars, rather than allowing them the option of bicycling or walking to their destinations. The response indicated that the WBOA has yet to determine a consolidated proposal to address the situation, although it the cooperation of the WBOA, the current tenants and county and commonwealth DOT's wil be needed to develop a workable solution.

Danny Pettway, Akridge Westfields Development, spoke to the current progress of their residential and mixed use project.

The Akridge development is composed of two parcels, with multifamily and retail in front (closest to Stonecroft Blvd) and townhouses nearer to RT 28.
The current entrance to police and supervisor's facility and originally planned entrance to the Akridge site is being moved 50 feet closer to Westfields Blvd, with a traffic signal to be provided by the developer.
The intersection at Westfields Blvd and Stonecroft will be reconfigured. Stonecroft Blvd will be nine-lanes wide north of Westfields Blvd. Southbound Stonecroft Blvd will have two lanes each for right, through and left movements. The reconstructed intersection will have pedestrian controls for all movements.
There will be berms along Stonecroft Blvd and Rt 28 for sound deflection and in addition to screen Stonecroft Blvd traffic from the parking structures.
Affordable housing will be interspersed throughout the multifamily residences

Susan Yantis and Frank McDermott spoke to the Regency Centers @ Commonwealth Centre (Wegmans) project

The development covers 101 acres that was orginally planned as I5 with 1.4 Mill sq ft of office and some supporing retail uses.

Land bay A developed as two offices with one more planned
Land bays B & C have been replanned as retail (Wegmans to the rear and 5 others in front)
Land bays D and E are the subject of a current Comprehensive Plan Amendment (to be considered by the Sully Joint Land Use Committee at their March meeting) to replan them for residential (Toll brothers) and mixed use.

If approved, the residential plans call for 228 2over2 units along the circle road (Newbrooke Road), townhomes further back and along the natural area
The commercial plans, and again, if approved, show a theater complex (with negotiations with two chains underway, but no deal yet).
Any restaurants will be mid to up scale.
Plans show parking in front of and below the theaters and associated retail.
The Townhouses are shown as four story structures. No pool or community center are planned.
No parking will be permitted on Newbrooke Drive, the spine circle road will remain private.

Planned completion dates include spring 2018 for Wegmans, summer 2018 for the retail east of Newbrooke Drive and 2019 for the start of residential delivery.
Membership meeting is 8 March 2017 - It will be a town hall meeting on the 2018 Fairfax County and Public School budgets. The town hall meeting will start at 7PM in the Little Theatre of Rocky Run Intermediate School.

Speakers
Sully Supervisor Kathy Smith
Sully School Board Member Tom Wilson
Budget Staff from Fairfax County and FCPS

The SDCCA Land Use and Transportation Committee meets jointly with the WFCCA Land Use Committee. The next joint meeting is scheduled for 7 March 2017 at the Sully Government Facility:
On the agenda are:
ADJOURNMENT

The meeting adjourned at approximately 8:45 p.m.

Respectively submitted by

Jeff Parnes
1st VP
Sully District Council
---
Sully District Council Home Page
Sully District Council Minutes
Land Use & Transportation Committee Minutes
Data Area Transportation Association information
---
© SDC;
http://www.SullyDistrict.org webmaster2017 @ SullyDistrict.org

modified by Jeffrey M. Parnes