Sully District Council of Citizens Associations
P.O. Box 230042
Sully Station, VA 20120-0042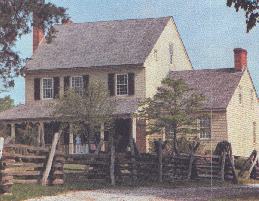 Agenda for 21 December 2016 Sully District Council of Citizens Associations Meeting
by Jeff Parnes
The Sully District Council of Citizens Associations will meet at 7:00 p.m. on 21 December 2016 in the Sully District Governmental Center Front Meeting Room, 4900 Stonecroft Boulevard, Chantilly, VA, 20151. The meeting will be canceled if Fairfax County Schools or after school activities are canceled due to adverse weather the day of the meeting.

Time to renew your association's membership in the Sully District Council. Our membership application can now be submitted on line! Please complete it, and then print a copy to enclose with your check.

Has yours made plans to join us for 2016?
Follow us at @SullyDistrict!
For transportation and related issues, follow the Sully District Transportation Advisory Commissioner at @SullyTAC
We have invited the Sully and At-Large School Board memebers to attend, as well as the Fairfax County Public Schools to send representatives. Confirmed attendees include:
Tom Wilson, School Board, Sully
Jeanette Hough, School Board Member At Large
Take a Quick Survey to Help Plan for Future Transportation Improvements

In November 2016, Fairfax County Department of Transportation (FCDOT) along with the Virginia Department of Transportation (VDOT) held three public meetings about the Fairfax County Parkway/Franconia-Springfield Parkway Study.
At these meetings, attendees had an opportunity to provide information about how they use both of these roads and what they see as important considerations for the future.
In order to gather more public input, FCDOT is asking residents to take a quick, 11-question online survey on how they use the Fairfax County Parkway (Route 286) and Franconia-Springfield Parkway.
This survey will assist with both the short- and long-range pieces of this study. Responses to the survey are accepted until midnight on Dec. 30, 2016.
For more information on the corridor study, visit three public meetings about the the study web page.

TMDL Action Plan Public Meeting on 3 January 2017

Fairfax County has developed Draft Action Plans for the Chesapeake Bay, Sediment, Polychlorinated Biphenyl (PCB), and Bacteria Total Maximum Daily Loads (TMDLs) that have assigned wasteload allocations (WLAs) to the county's Municipal Separate Storm Sewer System (MS4).
The draft plans were presented on December 14th and 15th at the Fairfax County Government Center. On January 3rd, a third public meeting will be held from 6pm to 8pm at the Mount Vernon Supervisor District Office, Conference Room 1/2.
All four Draft TMDL Action Plans will be open for public comment through Monday, January 23, 2017. Please contact the Stormwater Planning Division at SWPDMail@FairfaxCounty.gov or 703-324-5500[X], TTY 711, with any questions regarding the public meetings.

Invitation to Sharon Bulova's Annual New Year Reception on January 11, 2017

You are invited to come celebrate the New Year at the Fairfax County Government Center on January 11, 2017. Stop by after work for Red Hot & Blue BBQ and great company! This is my way of saying "thank you" for all that you do for the Fairfax County community.
Please RSVP and I hope to see you there!
This event is my treat and not funded with County tax dollars, Sincerely, Chairman Sharon Bulova, Fairfax County Board of Supervisors
Membership: The next Sully District Council meeting will be 25 January 2017 at the Sully Government Facility:

Topic: Manassas Battlefield National Park

The SDCCA Land Use and Transportation Committee meets jointly with the WFCCA Land Use Committee. The next joint meeting is scheduled for 3 January 2017 at the Sully Government Facility:
Proponent: Meghan Van Dam, AICP, Chief, Policy and Plan Development Branch, Planning Division, Department of Planning and Zoning
Action: SP 2016-SU-090
Location: Countywide
An evaluation of Fairfax Forward to look at how successful the process has been as a replacement to the Area Plans Review process
As you may recall, our comprehensive planning process Fairfax Forward has been undergoing an evaluation to look at how successful the process has been as a replacement to the Area Plans Review process. Two of the main concerns have been the amount of public engagement in the process and the amount of general understanding of the process. Staff has been working with the Planning Commission to draft proposed modifications to the process which bring back elements of the old APR process – namely, bring back a citizen nomination process for site-specific proposals. We would like to discuss these changes with the Sully community.
Proponent: Tim Sergeant, Dominion Virginia Power
Action: FERC Request to re-wheel compressor
Location: Pleasant Valley Compression Station
Impact of the Dominion Cove Point LNG, LP Eastern Market Access Project on Sully neighborhoods
Respectfully submitted,
Jeffrey M. Parnes
1st Vice President
Sully District Council
---
Sully District Council Home Page
Sully District Council Minutes
Land Use & Transportation Committee Minutes
Data Area Transportation Association information
---
(C)SDC
http://www.SullyDistrict.org webmaster2016 @ sullydistrict.org

modified by Jeffrey M. Parnes