Sully District Council of Citizens Associations
P.O. Box 230042
Sully Station, VA 20120-0042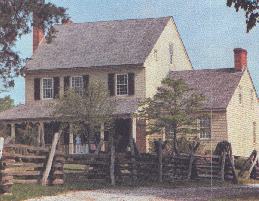 Agenda for 16 November 2016 Sully District Council of Citizens Associations Meeting
by Jeff Parnes
The Sully District Council of Citizens Associations will meet at 7:00 p.m. on 16 November 2016 in the Sully District Governmental Center Front Meeting Room, 4900 Stonecroft Boulevard, Chantilly, VA, 20151. The meeting will be canceled if Fairfax County Schools or after school activities are canceled due to adverse weather the day of the meeting.

Time to renew your association's membership in the Sully District Council. Our membership application can now be submitted on line! Please complete it, and then print a copy to enclose with your check.

Has yours made plans to join us for 2016?
Follow us at @SullyDistrict!
For transportation and related issues, follow the Sully District Transportation Advisory Commissioner at @SullyTAC
We have invited the following organizations and are expecting these attendees:
Sully Police Station
From Fair Oaks District Station:

Captain Chris Marsh, Commander
MPO R. Wayne Twombly, Crime Prevention Officer

Virginia State Police, Fairfax

Sergeant John Hopp
Neil Johnson, Area Commander

Fairfax Sheriff's Department
Project at a Glance

Begin Date - August 2014
Est Completion Date - Early 2017
Cost - Aprox. $700,000
Contact:

About the Project

The Virginia Department of Transportation (VDOT), in cooperation with the Fairfax County Department of Transportation, is conducting a multimodal corridor study for the Fairfax County and Franconia-Springfield Parkways. The Fairfax County Parkway portion of the study corridor is approximately 31 miles in length, while the Franconia-Springfield Parkway portion is 3.5 miles long. The study is evaluating existing transportation issues and is developing recommendations for short-term multimodal improvements that can be implemented within the next one to ten years.

Public Information Meetings

Three public information meetings will be held in November on the following dates:

All meeting times are 7- 9 p.m., with a presentation at 7:15 p.m.
Monday, November 14, 2016 Fox Mill Elementary School Cafeteria, 2611 Viking Drive, Herndon, VA 20171
Wednesday, November 16, 2016 Terra Centre Elementary School Cafeteria, 6000 Burke Centre Parkway, Burke, VA 22015
Monday, November 21, 2016 Island Creek Elementary School Cafeteria, 7855 Morning View Lane, Alexandria, VA 22315

Public Feedback

The public may provide comments on the draft short-term study at the public information meetings, or until close of business on Wednesday, December 7, 2016, by e-mail: meetingcomments@vdot.virginia.gov or mail: Mr. Abraham Lerner, P.E., Virginia Department of Transportation, 4975 Alliance Drive, Fairfax, VA 22030. Please reference "Fairfax County Parkway & Franconia-Springfield Parkway Corridor Study" in the subject line.

References
Project Activities and Schedule

The project is expected to be completed by early 2017 and includes the following activities:

Traffic/Safety Data Analysis - Spring 2015
Identify Issues - Spring 2015
Analysis of Existing Conditions - Fall 2015/Winter 2015-2016
Identify & Evaluate Improvements - Winter 2015-2016/Spring 2016
Public Information Meetings - June and November 2016
Finalize Evaluations/Final Project Documentation - Winter 2016/2017

June 2016 Public Information Meetings presentations
Membership: The next Sully District Council meeting will be on the Third Wednesday (Christmas Conflict), 21 December at the Sully Government Facility:

Topic: Fairfax County Public Schools

The SDCCA Land Use and Transportation Committee meets jointly with the WFCCA Land Use Committee. The next joint meeting is scheduled for 6 November at the Sully Government Facility:
Proponent: Keith Martin representing Stonebridge Investments LLC
Action: SP 2016-SU-090
Location: Bull Run Post Office Rd
From the On-line Land Use and Transportation Committee Presentation Registration Form:

Exempt: Yes
Statement Acknowledged: N/A
Description: SP 2016-SU-090 Stonebridge Investments LLC for a riding and boarding stable. This is an existing riding/boarding stable that was grandfathered, but lost its status when the land area was reduced for a residential subdivision and some land added to the adjacent winery

After they made their original presentation at the September meeting of the Joint Sully Land Use and Transportation Committee, they were asked to return
Proponent: G. Evan Pritchard, Senior Land Use Planner, McGuireWoods LLP
Action: SEA for additional height
Location: Westfields Office Park
COPT would like an SE to allow a hight of 120 feet. Here is a link to the nearby Aerospace property that was approved for height up to 165' in 2009.
Respectfully submitted,
Jeffrey M. Parnes
1st Vice President
Sully District Council
---
Sully District Council Home Page
Sully District Council Minutes
Land Use & Transportation Committee Minutes
Data Area Transportation Association information
---
(C)SDC
http://www.SullyDistrict.org webmaster2016 @ sullydistrict.org

modified by Jeffrey M. Parnes