Sully District Council of Citizens Associations
P.O. Box 230042
Sully Station, VA 20120-0042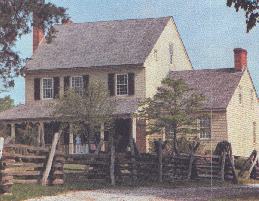 16 November 2016 Sully District Council Meeting Minutes
by Jim Neighbors, Secretary
ATTENDANCE:

Sully District Council of Citizen Associations representives:
Bob Lerch, Rocky Run
Jeff Parnes, 1st Vice President, Chantilly Highlands
Jim Neighbors, Secretary, Sully Station I
Lewis Grimm, 2nd Vice President, Franklin Farm

Presenters/Guests:
Capt Chris Marsh - Fair Oaks Station
Lt James Krause - Fair Oaks Station
Lt Alan Hanson - Sully District Station
F/SGT Neil Johnson - VA State Police -- Fairfax
SGT John Hopp - VA State Police -- Fairfax

CALL TO ORDER:

The meeting was called to order by Council Vice President Lewis Grimm at 7:00 PM.

MEETING ANNOUNCEMENTS:

Refer to the November agenda for meeting announcements.
Follow us at @SullyDistrict!
For transportation and related issues, follow the Sully District Transportation Advisory Commissioner at @SullyTAC
All organizations gave updates to the council with follow-up questions and answers. Crime rates and types vary throughout the district but overall low. People should lock their cars when unattended so criminals do not have easy opportunities. The US Presidential Inauguration will be a major event and will require a number of officers to support federal law enforcement agencies in Wash DC.

E ticket

Device scans driver's license, and populates the ticket. Officer annotates the violation, and prints the ticket -- 30% more traffic stops due to shorter time to process ticket -- ticket is also sent electronically to court system.
Moving from report pages that weren't always live -- which meant if there was no connectivity it wouldn't work. Now the report can be completed locally and then sent either at end of shift or when connectivity is available.

Crime rates

Lower crimes to people and theft, but increased theft from vehicles. Just found person who was stealing rims -- traced him from unique bricks he had when selling rims in New Jersey.
Vehicle thefts decreased -- last year motorcycles were hydraulically pulled into vans -- found perpetrators, so this year looks better.
Most theft from cars are from unlocked cars, or cars with visible items
In restaurants ladies' purses are easy targets, especially if slung over the back of seats. Also criminals can defeat master type locks in gyms and take out the credit cards

License Readers

They are unpopular. Fair Oaks had two machines, one broke, and the other is not deployed unless there's a significant incident (sniper incident, etc) State police still use them.
Data retention was the chief concern. Now they are used to see if car is of interest (stolen), but no retention.

Financial Crimes

Credit card skimming -- the kit to replicate Credit card numbers are available ~$100 off ebay
Trying to increase staff dealing with financial crimes in next 5 year staffing plan

Mobile devices

Traffic flow is slowed when people are looking at their device at a red light and not aware of the light change.
Texting, in some judge's view, requires communicating with another human. Need a hands free law, as opposed a no-texting law.
There's a law about failure to pay full-time attention, or reckless driving

Drugs

Marijuana -- no one dies of a marijuana overdose
Heroin is the chief killer -- opioid pills
Anti-drug shots -- the fire department can get there faster than the police -- in smaller committees the sheriffs and police might be equipped.

911 can accept text in lieu of tty
Selling off ebay. craigslist -- safe locations at police station. Selling expensive phones or shoes -- high possibility of theft.
Planning for the 2017 inauguration -- expect it to be the most contentious in our lifetime, not the largest Over 100 Fairfax police are deputized as Federal Marshals, and line the streets so the dc/park/etc. police can do crime prevention and handle issues as they may occur
SWAT usage low Some jurisdictions have their SWAT team as their civil disturbance unit (CDU). And they fact they were equipped as SWAT to handle CDU concerned civilians
Razor training is over 50%
The county needs about one back-office staff to support two on beat patrol officers.
LAND USE AND TRANSPORTATION COMMITTEE met on 1 November
NEXT MEMBERSHIP MEETING - The Sully District Council next membership meeting will be
Wednesday, 21 December 2016
Membership Presentation Topic - Fairfax County Public Schools
JOINT WFCCA AND SDCCA LAND USE AND TRANSPORTATION COMMITTEE will meet on 6 December 2016
Respectively submitted by
Jim Neighbors
Secretary
Sully District Council
---
Sully District Council Home Page
Sully District Council Minutes
Land Use & Transportation Committee Minutes
Data Area Transportation Association information
---
©SDC;
http://www.SullyDistrict.org webmaster2015 @ SullyDistrict.org

modified by Jeffrey M. Parnes