Sully District Council of Citizens Associations
P.O. Box 230042
Sully Station, VA 20120-0042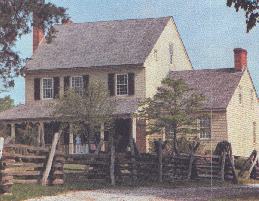 Agenda for 28 September 2016 Sully District Council of Citizens Associations Meeting
by Jeff Parnes
The Sully District Council of Citizens Associations will meet at 7:00 p.m. on 28 September 2016 in the Sully District Governmental Center Front Meeting Room, 4900 Stonecroft Boulevard, Chantilly, VA, 20151. The meeting will be canceled if Fairfax County Schools or after school activities are canceled due to adverse weather the day of the meeting.

Time to renew your association's membership in the Sully District Council. Our membership application can now be submitted on line! Please complete it, and then print a copy to enclose with your check.

Has yours made plans to join us for 2016?

The July 2016 Sully District Council Board meeting minutes are posted online
Follow us at @SullyDistrict!
For transportation and related issues, follow the Sully District Transportation Advisory Commissioner at @SullyTAC
Presenters include:
Mike Hewitt, Airport Planning Engineer, Metropolitan Washington Airports Authority (expansion of or upgrading the terminal facilities and transportation plans including rail and the Dulles Loop)
Michael Cooper, Manager, State & Local Government Affairs
Todd Sheller, Executive Staff Coordinator, Washington Dulles International Airport (current developments at Dulles Airport, new carriers and destinations, etc.)
Old Business
On-line Land Use and Transportation Committee Presentation Registration Form

All prospective presenters are requested to complete the On-line form as a condition of their presentation.

Changes to the Residential Conservation District

In July the Sully Joint Land Use and Transportation Committee was briefed by Lorrie Krist on proposed changes to the Residential Conservation District Zoning Ordinance. We were in agreement with the proposed changes.
The Planning Commission also agreed with the changes and voted to recommend that the Board of

Supervisors

amend the zoning ordinance to read as follows:

Allow a lot to be created in the R-C District that complies with the R-C District regulations and other applicable regulations, and such lot may be used for any use permitted in the R-C District pursuant to a Building Permit, provided that all such lots, except for lots designated as open space or lots developed under the cluster provisions requiring special exception approval from the Board of

Supervisors

(Board), shall have a shape factor of less than or equal to 35, or lots with a shape factor greater than 35 but less than 50 may be permitted with special exception approval by the Board of

Supervisors

.
When a lot is subject to a lot width waiver special exception approved by the Board, exclude the pipestem portion of such lot from the shape factor requirement.
Allow a minor adjustment of lot lines between corner lots and contiguous lots when such lots do not meet the current minimum district size, lot area, lot width and/or shape factor requirements of the zoning district in which located, but such lots met the requirements of the Zoning Ordinance in effect at the time of recordation, provided that the reconfigured lots contain either the same lot area as existed prior to the adjustment of the lot lines or a greater area than existed prior to the adjustment of lot lines which results in a reduced number of lots. Such minor adjustment of lot line between corner lots and contiguous lots may change the road frontage or orientation of the lot, provided that there shall be no additional lots or outlots created, the number of lots that does not comply with the current minimum lot width requirement shall not be increased, and the amount of lot width noncompliance shall not be aggravated. In addition, such adjustment of lot lines shall not create or aggravate any existing noncompliance with regard to minimum lot area, shape factor or minimum yard requirements.
Allow the maximum building height for single family detached dwellings to be increased [ranging from the current 35 feet up to a maximum of 45 feet] in the R-C, R-E and R-1 Districts, provided a minimum required yard of [ranging from 40 to 60 feet] is maintained from all lot lines for any dwelling with a height greater than 35 feet.

You can click here to review the Planning Commission hearing. The Board of Supervisors had a public hearing on the amendment on September 20.
Items of General Interest:
NVTA FY2017 Program Funds 12 Projects - several of interest to Sully residents

| Project ID | Agency | Project Title | FY2017 NVTA Funding | Project Cost | Phase Funded |
| --- | --- | --- | --- | --- | --- |
| 6T | Fairfax | I-66/Route 28 Interchange Improvements | $300,000,000 | $385,000,000 | Des, Eng, Env, ROW, Con |
| 3M | Fairfax | Route 28 Widening: Prince William County Line to Route 29 | $ 5,000,000 | $ 68,910,000 | Des, Eng, Env, ROW, Con |
| 5D | Fairfax | Route 286 Fairfax County Parkway Widening: Route 123 to Route 29 | $ 10,000,000 | $ 82,400,000 | ROW |
| 3N | Prince William | Route 28 Widening: Route 234 Bypass to Linton Hall Road | $ 10,000,000 | $ 28,774,000 | CON |
| 3Q | VRE | Manassas Park Station Parking Expansion | $ 2,000,000 | $ 19,600,000 | Eng, Env, Des |

For more information and all funded projects, see the NVTA site at http://www.thenovaauthority.org/planning-programming/fy2017-program/

Election Officers Needed!

Fairfax County needs Election Officers for upcoming elections. Training has begun for the General Election November 8th. Election Officers must be registered voters in Virginia and complete required training and forms. You may choose to accept the $175 stipend for a full day, or volunteer your time.
View the "Being an Election Officer" Video

on YouTube and listen to the "Need for Election Officers" Podcast on SoundCloud
For more information, visit the Office of Elections website or call 703-324-4735, TTY 711.
Application for new Election Officers is on-going, however, in order to be certified to serve for November, training will be conducted until early-to mid-October. Ideally, applicants should train as soon as possible.
Current events at the Steven F. Udvar-Hazy Center
Public Hearing on Land Exchange

The Fairfax County Park Authority will hold a public hearing on Wednesday, Sept. 28, to receive public comment on the exchange of property in the Sully District. The hearing on the Halifax Point District Park property will take place at 7:30 p.m. in the ninth floor Park Authority Board meeting room in the Herrity Building, located at 12055 Government Center Parkway, Fairfax.
The Fairfax County Park Authority proposes to exchange approximately 10 acres of property, which is a portion of the overall 169.5 acres in Halifax Point District Park for approximately 63.7 acres of property that is owned by Columbia Gas Transmission, LLC. Both properties are located on Bull Run Post Office Road in Centreville.
Written comments on the exchange of property will be accepted until Sept. 27, 2016. Written comments should be directed to David R. Bowden, Director of Planning & Development Division, Fairfax County Park Authority, 12055 Government Center Parkway, Suite 406, Fairfax, VA 22035. Email comments should be sent to: parkmail@fairfaxcounty.gov.

Fire & Rescue Academy Classes Open

The Citizens Fire & Rescue Academy (CFRA) is open to persons 18 and older who live in Fairfax County. Classes meet Thursday evenings for nine consecutive weeks, from 6-9 p.m. beginning Sept. 22 and ending Nov. 17.
In each session, participants learn about a different aspect of the fire department, ranging from fire suppression, emergency medical services, hiring and training firefighters to special rescue operations. Participants will also spend time at fire stations, training academy, Public Safety Headquarters, and at the 911 dispatch center. For more information contact Battalion Chief Willie Bailey, willie.bailey@fairfaxcounty.gov or atfire.CFRA@fairfaxcounty.gov.

Fairfax Committee of 100 dinner meeting on Monday, 26 September to discuss the meals tax
Learn about Trees

"Sully District Tree Forum: Everything You Wanted To Know About Trees But Were Afraid To Ask" will be held Thursday, Oct. 6, from 7:30 - 9 p.m. at the Fair Oaks District Police Department, 12300 Lee Jackson Memorial Highway, Fairfax.
Topics to be covered include the importance of a healthy urban forest; how to maintain healthy trees; who to replace damaged trees; and how to maintain common area.
This program is free and open to the public, however, space is limited, so RSVP to 703-324-1770 or TTY 711.
Membership: The next Sully District Council meeting will be 17 October at Franklin Intermediate School:

Third Bi-annual Congressional Candidates Night Jointly Sponsored with the League of Women of the Fairfax Area and AARP, VA
Invited:

Representative Barbara Comstock (R)
LuAnn Bennett (D)

The SDCCA Land Use and Transportation Committee meets jointly with the WFCCA Land Use Committee. The next joint meeting is tentatively scheduled for 4 October
Proponent: Sheri L.Akin, Senior Land Use Planner, McGuireWoods LLP
Action: SEA 85-C-069-03 for a proposed drive-thru restaurant
Location: Sully Plaza Shopping Center
From the On-line Land Use and Transportation Committee Presentation Registration Form:

Exempt: Is
Statement Acknowledged: Yes
Description: Proposal to replace the existing KFC restaurant with a Chick-fil-A drive-thru in the Sully Plaza Shopping Center.

Her office represents Chick-fil-A regarding a proposed drive-thru restaurant in the Sully Plaza Shopping Center. Chick-fil-A is proposing to replace the existing KFC. The application was put on hold for a short while as the geotech analysis was completed. They now have a Planning Commission date of November 9. The application number is SEA 85-C-069-03.
She has furnished illustrations of the proposed replacement facility
Respectfully submitted,
Jeffrey M. Parnes
1st Vice President
Sully District Council
---
Sully District Council Home Page
Sully District Council Minutes
Land Use & Transportation Committee Minutes
Data Area Transportation Association information
---
(C)SDC
http://www.SullyDistrict.org webmaster2016 @ sullydistrict.org

modified by Jeffrey M. Parnes