Sully District Council of Citizens Associations
P.O. Box 230042
Sully Station, VA 20120-0042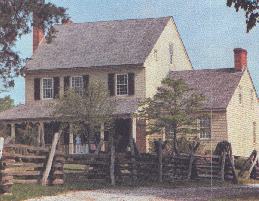 Agenda for 2 August 2016 Joint Sully District Land Use and Transportation Meeting
by Jeff Parnes
The Sully District Council Land Use and Transportation Committee will meet at 7:00 p.m. on 2 August 2016 in the Sully District Governmental Center Front Meeting Room, 4900 Stonecroft Boulevard, Chantilly, VA, 20151. This meeting is on the first Tuesday of the month as part of the effort to conduct joint Land Use and Transportation meetings for both the SDCCA and WFCCA. The meeting will be canceled if Fairfax County Schools or after school activities are canceled due to adverse weather the day of the meeting.

Time to renew your association's membership in the Sully District Council. Our membership application can now be submitted on line! Please complete it, and then print a copy to enclose with your check.

Has yours made plans to join us for 2016?
Follow us at @SullyDistrict!
For transportation and related issues, follow the Sully District Transportation Advisory Commissioner at @SullyTAC
Membership Presentation Topic: As the Sully District Council membership does not meet in the summer, our next meeting is scheduled for 28 September.
Land Use and Transportation Committee:
In light of the recent amendment to the Code of Virginia, the county has provided us with a statement be to read when our land use committee meets with a prospective applicant for a rezoning or proffer condition amendment (PCA) for new residential development and/or new residential use in areas of the County that are not exempt from Virginia Code Section 15.2-2303.4. It is recommended that if our committee is meeting with more than one applicant to read this statement for each rezoning/PCA.
Proponent: Sheri L. Akin, AICP, Senior Land Use Planner, McGuireWoods LLP for Costco
Action: PCA/SEA
Location: Chantilly Crossing Shopping Center, Lee Road just south of RT 50
Costco is seeking to add a fuel station to their shopping experience. They originally appeared before the LU&T committee in February. At that time the committee had no objections, but ask that they come back with more information and the results of the staff report.
Proponent: Rick McBride, Regulatory Initiatives Staff, Office of the County Executive
Action: Evaluate the land development process in fulfillment of the County's Economic Success Plan, specifically, Goal 3: Improving the Speed, Consistency and Predictability of the Land Development Process
Location: Countywide
Rick McBride, working for Fairfax County, is helping to evaluate the land development process in fulfillment of the County's Economic Success Plan, specifically, Goal 3: Improving the Speed, Consistency and Predictability of the Land Development Process. They have been working with an outside consultant, Gartner, and are prepared to share Gartner's recommendations in each district to update interested citizens. His thought is that our land use committees provide the most logical opportunity and the committees could help advertise to interested citizens. The presentation will be similar to the one provided at the Development Process Committee on May 24. He expects to need 45 -60 minutes to provide good opportunity for questions. He would like to begin the meetings in late July.
He will be meeting with the Planning Commission on July 21st.
Old Business
Dulles Suburban Center Study

All submissions have been posted online on the Dulles Suburban Center Study website: http://www.fairfaxcounty.gov/dpz/dullessuburbancenter/
The submissions will be reviewed by a Community Advisory Group which will be formed in the coming months. Their work will begin in the fall. Updates about the review process and schedule will be forthcoming over the course of the summer.
It is expected that the Community Community Advisory Group will meet twice a month in excess of six months. Those Sully residents willing to serve on the Community Advisory Group should contact Laura Floyd of Sully Supervisor Smith's staff no later than 2 August 2016.
Items of General Interest:
Providing your Input on Transportation in Northern Virginia is as easy as 1,2,3,4!




The Northern Virginia Transportation Authority (NVTA) is updating TransAction, the long-range transportation plan for Northern Virginia. As part of the public engagement process, the NVTA has created a four-question survey to better understand your transportation habits, challenges, and wishes. Please take a moment to complete the survey and share your input.
Your involvement is essential in developing the plan. Please visit NVTATransAction.org/contact to share your comments at any time.

Interested in Citizen Corps Council?

There is an opening for a Sully resident to serve on the Citizen Corps Council. The Citizen Corps is FEMA's grassroots strategy to bring together government and community leaders to become involved in all-hazards emergency preparedness and resilience.
For additional information, follow the link to its website: http://www.fairfaxcounty.gov/oem/citizencorps/.
If you're interested in volunteering, contact Laura Floyd of Sully Supervisor Smith's staff.

Volunteer Drivers Are Needed

Fairfax County needs volunteers to drive older adults to medical appointments and wellness programs. For these and other volunteer opportunities, call 703-324-5406 or go to www.fairfaxcounty.gov/olderadults and click on Volunteer Solutions.
Fairfax County Health Department will make a Zika and Mosquito Prevention Presentation 7:00 p.m Wednesday, 20 July

The meeting will be held in both community rooms of the Sully Governmental Center
The presentation will cover Zika during the summer when the mosquitos are most active.The presentation could also include any pests (like ticks) your HOA think are a problem

Help Update the Board of Supervisors' 20-Year Environmental Vision:

The Fairfax County Board of Supervisors is looking for input on the county's environmental vision for 2024. This vision helps to guide the county's environmental sustainability initiatives and programs. The Board of Supervisors adopted its environmental vision in June 2004; it was last updated in March 2007. The vision is organized into six major core service areas: growth and land use; air quality and transportation; water quality; solid waste; parks/trails/open space; and environmental stewardship.
Share your vision for the environment through:

A short survey to help identify environmental issues that are important to the community and updates that are needed. The last day to take the survey is June 30. Survey results will be presented at the three public meetings in July.
Public meetings in July - These meetings are an opportunity to hear a brief presentation on the current vision; provide feedback directly to county staff; and learn about results from the online survey.
For more information.

Summer Parent Clinic Returns

The Fairfax County Public Schools Office of Intervention and Prevention Services will again be offering Summer Parent Clinic. Parents will have an opportunity to schedule a 45-minute consultative appointment with a school psychologist or school social worker.
Supportive consultation is available for parents when children are experiencing social-emotional, behavioral, or academic challenges such as anxiety, attention, poor school performance, bullying, and poor peer or family interactions. School psychologists and school social workers will be available to parents for assistance in identifying community resources, guidance on how to manage challenging behaviors, as well as how to work collaboratively with school teams around issues of academic or behavioral concern.
This summer, Parent Clinic appointments will be available now through Aug. 19. To schedule an appointment, call the FCPS Parent Clinic at 703-503-2506 or contact the Parent Clinic at http:// www.fcps.edu/dss/parentclinic/mailform.html.
The Sully District Council does not hold membership meetings during the summer months - our next meeting will be 28 September - tentatively scheduled: Dulles Airport - Current Status and Future Plans.
The SDCCA Land Use and Transportation Committee meets jointly with the WFCCA Land Use Committee. The next joint meeting is tentatively scheduled for 6 September
Respectfully submitted,
Jeffrey M. Parnes
First Vice President
Sully District Council
---
Sully District Council Home Page
Sully District Council Minutes
Land Use & Transportation Committee Minutes
Data Area Transportation Association information
---
(C)SDC
http://www.SullyDistrict.org webmaster2016 @ sullydistrict.org

modified by Jeffrey M. Parnes