Sully District Council of Citizens Associations
P.O. Box 230042
Sully Station, VA 20120-0042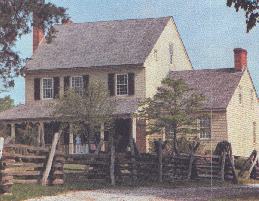 Agenda for 22 June 2016 Sully District Council Meeting
by Jeff Parnes
The Sully District Council of Citizen Associations, followed by a brief Land Use and Transportation Committee meeting, will meet at 7:00 p.m. on 22 June 2016 in the Sully District Governmental Center Front Meeting Room, 4900 Stonecroft Boulevard, Chantilly, VA, 20151. The meeting will be canceled if Fairfax County Schools or after school activities are canceled due to adverse weather the day of the meeting.

Time to renew your association's membership in the Sully District Council. Our membership application can now be submitted on line! Please complete it, and then print a copy to enclose with your check.

Has yours made plans to join us for 2016?

The May 2016 Sully District Council meeting minutes are posted online.
Follow us at @SullyDistrict!
For transportation and related issues, follow the Sully District Transportation Advisory Commissioner at @SullyTAC
Membership Presentation Topic:
Fairfax County Economic Development Authority: The Power of Ideas

Gerald L. Gordon, Ph.D. - President and CEO
Land Use and Transportation Committee:
Proponent: Susan Yantis, Senior Land Use Planner, Hunton & Williams LLP
Location: Chantilly Place Shopping Center, Willard Road, East of Rt 28
This would allow the development of a proposed drive-through use associated with a fast food restaurant within the Chantilly Place Shopping Center on approximately 1.415 acres identified on the Fairfax County Tax Map as parcel 44-1-((9))-6 (the "Property").
The Property is located along Willard Road between the newly renovated Sunoco service station/quick service food store/car wash and the easternmost entrance to Chantilly Place. Mike Lynskey is the Staff Coordinator.
Proponent: Frank McDermott, Hunton & Williams LLP for A&E Entertainment LLC
Action: Special Permit
Location: 14130 Sullyfield Circle, Sullyfield Business Park
A&E Entertainment LLC has a request for a special permit to allow a commercial recreation establishment at 14130 Sullyfield Circle. The Applicant proposes an indoor miniature golf facility within an existing industrial building within the Sullyfield Business Park. This would be one of the first indoor mini golf establishments in Northern Virginia. The Applicant anticipates that approximately 70 people will use the facility at peak times which will be on nights and weekends when other tenants in the business park are closed.
Proponent: Ardavan Badii
Action: Special Exception Amendment #SE-2016-0159
Location: 4086 Airline Parkway, Chantilly, VA 20151
Bullion & Diamond Co. LLC. has a request for a special exception to allow a Jewelry pawnshop in a C-5 (Industrial) shopping center. The application proposes a pawnshop ONLY for jewelry, diamonds, precious metals and stones within an existing business and existing location. A line of service would be added to the business for new and existing clientele. Applicant anticipates roughly 60 people will be at facility per month at peak.
Their presentation is available for download both as PDF or Powerpoint.
New Business
Our new Sully Supervisor Kathy Smith has been working with both the Boards of the Sully District Council and members of the Western Fairfax County Citizens Association (WFCCA) to streamline the processing of land use cases in our district with the ultimate aim of having one land use meeting per month for all off Sully.

After a series of meetings, here's a summary of the new joint land use process:

Both WFCCA and SDC will hear the land use cases on the same night. Both groups will meet at the Sully Government Center the first Tuesday of the month at 7:30 pm. The McDonnell room has already been reserved.
The combined meetings will start on July 5th.
Cases will be scheduled by each President or his/her designee.
Our office will start notifying agents that come into our office of the new process and will refer them to either Jim Katcham or Mark McConn.
WFCCA will schedule applicants that are south of Rt. 50.
SDC will schedule applicants that are north of Rt. 50.
Cases can be heard by both groups.
Supervisor Kathy Smith's office will schedule a follow-up meeting this summer to review how things are progressing.

After considering the above items, we have made the following suggestions:

Start the meeting at 7 rather than 7:30
Finalize the agenda by a week before the meeting so that SDC can inform its membership speakers what time we expect to begin our regular meeting that will follow the land use meeting.
Plan on 30 minutes per case unless the respective committees believe more time will be necessary
That as cases are scheduled, the group scheduling a case/time informs the other group with the particulars so the next case is scheduled for a subsequent slot.
NVTA is Coming to a Location Near You April - June 2016

Rolling Road Widening Public Information Meeting June 22

Give input on the latest on plans to widen from two to four lanes
The Virginia Department of Transportation is holding a public information meeting Wednesday, June 22 on plans to widen Rolling Road (Route 638) from two to four lanes from just north of the Fairfax County Parkway (Route 286) to Old Keene Mill Road (Route 644) to reduce congestion and improve safety
The public is invited to stop by between 6:30 and 8:30 p.m. at Rolling Valley Elementary School, 6703 Barnack Drive, West Springfield, VA 22152 to view displays and learn more about the project. VDOT staff will be available to answer questions.
A brief presentation will begin at 7 p.m. In particular, VDOT welcomes input on the typical road cross-section alternatives studied to reduce impacts to adjacent properties.
Comments may be provided at the meeting or sent to VDOT by July 22, 2016 at meeting_comments@VDOT.virginia.gov or mail comments to Mr. Hamid Misaghian, P.E., Project Manager, Virginia Department of Transportation, 4975 Alliance Drive, Fairfax, VA 22030.
View the project page for more details.

Hunter Mill Road Study Community Meeting Wednesday, 29 June 2016

Fairfax County Department of Transportation will host a community meeting on the Hunter Mill Road Study on Wednesday, 29 June 2016, 7 p.m., at the North County Government Center, 1801 Cameron Glen Drive, to discuss the project status and next steps.
The purpose of this study is to address the recurring congestion on Hunter Mill Road from Sunrise Valley Drive to the Colvin Run Bridge during the morning and evening peak hours. The congestion is heavily concentrated at the intersections of Sunset Hills Road and the westbound Dulles Toll Road ramps at Hunter Mill Road. This study will look at alternatives to mitigate the existing and future conditions to ensure traffic can move efficiently through the intersections.
For more information on the study or to submit comments or questions online, visit http://1.usa.gov/1RZdNOA.

Help Update the Board of Supervisors' 20-Year Environmental Vision

The Fairfax County Board of Supervisors is looking for input on the county's environmental vision for 2024. This vision helps to guide the county's environmental sustainability initiatives and programs. The Board of Supervisors adopted its environmental vision in June 2004; it was last updated in March 2007. The vision is organized into six major core service areas: growth and land use; air quality and transportation; water quality; solid waste; parks/trails/open space; and environmental stewardship.
Share your vision for the environment through:

A short survey to help identify environmental issues that are important to the community and updates that are needed. The last day to take the survey is June 30. Survey results will be presented at the three public meetings in July.
Public meetings in July - These meetings are an opportunity to hear a brief presentation on the current vision; provide feedback directly to county staff; and learn about results from the online survey.
For more information.
The Sully District Council does not hold membership meetings during the summer months - our next meeting will be in September.
The Land Use and Transportation Committee will meet as necessary jointly with the WFCCA. The first joint meeting is scheduled for 5 July
If that meeting is held, the SDC Board will meet afterwards to plan its fall 2016 and early 2017 meetings.
If not, then the SDC Board will meet on 2 August after the land use portion of the meeting to plan its fall 2016 and early 2017 meetings.
2 August Land Use cases

Proponent: Sheri L. Akin, AICP, Senior Land Use Planner, McGuireWoods LLP for Costco
Action: PCA/SEA
Location: Chantilly Crossing Shopping Center, Lee Road just south of RT 50
Costco is seeking to add a fuel station to their shopping experience. They originally appeared before the LU&T committee in February. At that time the committee had no objections, but ask that they come back with more information and the results of the staff report.
Respectfully submitted,
Jeffrey M. Parnes
First Vice President
Sully District Council
---
Sully District Council Home Page
Sully District Council Minutes
Land Use & Transportation Committee Minutes
Data Area Transportation Association information
---
(C)SDC
http://www.SullyDistrict.org webmaster2016 @ sullydistrict.org

modified by Jeffrey M. Parnes