Sully District Council of Citizen Associations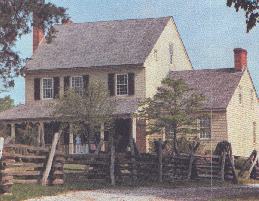 Sully District Police District Stations
Sully District is served by two of Fairfax County's eight District Stations, Fair Oaks and Sully. The boundary between the two district stations, from the west to the east is Dulles Airport, Rt. 28, Rt. 50, Stringfellow/Clifton roads and Braddock Road. Fair Oaks District Station serves north and east of this line, and Sully District Station serves to south and west.
Each district station has a Crime Prevention Officer (CPO) who acts as a liaison between the police and the local community.
Each district station's CPO works with a Citizens' Advisory Committee (CAC) to facilitate interaction between the community and the district station. If your community is interested in participating on the CAC which meets on the third Tuesday of the month, please contact your district station's CPO by using either one of the links below.
In case of emergency please call 911, and in case you need to contact the police for a non-emergency, call 703-691-2131. Do not call the numbers below to contact the police if you need their timely assistance.
The county provides a Community Emergency Alert Network (CEAN). The CEAN is a software application used to send emergency alerts, notifications and updates to your cell phone, pager, PDA and/or e-mail account. In the event of an emergency, such as a fire or Sept. 11-type attack, you will be able to receive important alerts and updates. All you have to do is sign up for a Community Emergency Alert Network account.
---
2005 - ©SDC;
http://www.sdc.org      president2011 @ Sullydistrict.org

Maintained by Jeffrey M. Parnes
webmaster2011 @ Sullydistrict.org