Sully District Council of Citizens Associations
P.O. Box 230042
Sully Station, VA 20120-0042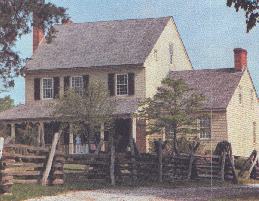 Notes from the 3 April 2018 Joint Sully District Land Use and Transportation Committee
by Jeff Parnes, Sully District Land Use and Transportation Committee Chair
ATTENDANCE:

Sully District Council of Citizen Associations representatives:

Lewis Grimm, 2nd Vice President, Franklin Farm
Mark McConn, President, Bull Run Estates
Jim Neighbors, Secretary, Sully Station I
Jeff Parnes, 1st Vice President, Chantilly Highlands

Presenters/Guests

Kelly Atkinson, DPZ, Fairfax County
Lori R. Greenlief, Senior Land Use Planner, McGuireWoods LLP
Jim Hart, At-Large Planning Commissioner
Charles Kieler, Kieler
Peter Rinek, Vika
Alex Templeton, Land Use coordinator, Sully Staff
Shelly Williams, DPZ, Fairfax County
Rajai Zumot, Zumot Dev

CALL TO ORDER:

The meeting was called to order by Sully District Council President Mark McConn at 7:00 PM.

PREVIOUS MEETING MINUTES:

Notes from the 6 March 2018 Joint Sully District Land Use and Transportation Committee are available online.

MEETING ANNOUNCEMENTS:

Refer to the April Joint Sully District Land Use and Transportation Committee agenda for meeting announcements.
Follow us at @SullyDistrict!
For transportation and related issues, follow the Sully District Transportation Advisory Commissioner at @SullyTAC
The April SDC Membership Meeting will be held on 24 April 2018, the fourth Tuesday
Topic: Fairfax County Park Authority
Presenters:

Maggie Godbold, Sully District Park Authority Board Member
Park Authority Staff
LAND USE AND TRANSPORTATION COMMITTEE:
Proponent:Lori R. Greenlief, Senior Land Use Planner, McGuireWoods LLP
Action: Rezoning
Location: Middleton Farms
This committee previously heard this application in February 2018 before the staff report was available. At that time the recommendation was that the SDC had no objection to the approval of the Middleton Farm Rezonimg; WFFCA made no determination.
Meeting Discussion:

Plan amendment passed. SDC concerns regarding the widening of Frying Pan Road was raised at PC Plan amendment hearing. FCDOT indicated that they were looking for funds from the 2014 bond issue to plan the widening. The PC indicated that everyone was in agreement that the road should be a priority, but no funds were identified to make it happen.
PC hearing is scheduled for on 26 April
Schedule -- Phase 1 -- Build N/S road, which will continue with the name of Sunrise Valley Drive (floodplain letter was received from staff); the road is already designed, with the floodplain letter they can finalize the bridge (three concrete spans – looking at plan approval within 6 months
Working with VDOT to approve plans to modify current signal at Sunrise Valley Drive and Frying Pan Road
Some rear lots will need sound walls to bring the noise level to suitable levels
There will be sufficient parking for visitors
Parking for the new park fields will be off Sunrise Valley Drive, residents of this development will need to make a U-turn to get to the park fields
Access to/from the Jackson Property is not finalized, pending the Jackson Plan Amendment, but is required by the Middle Farms plan amendment

Recommendation: The SDC has reaffirmed that it had no objection to the approval of the Middleton Farm Rezonimg, but identified two concerns:
The ability of drivers going north on the North/South Connector to make a u-turn so as to get to the new park fields parking lots
There needs to be a plan to facilitate the improvement of Frying Pan Road from its intersection with Sunrise Valley Drive to its intersection of Centreville Road
Dan Stevens. the project manager for the Frying Pan Road six lane widening project that will go from Route 28 to Centreville Road, provided this update after the meeting:
The plan moving forward with the project is that once the land use in the vicinity of Frying Pan Road and Sunrise Valley Drive is finalized (i.e. Dulles Suburban Center study, rezonings), FCDOT will establish the next steps for a study.
The study will be more involved than what was done for the Dulles Suburban Center study and the rezonings. Assuming that all of the land use plans and rezoning cases are finalized this spring, FCDOT could start scoping out a study by late spring/early summer.
Concerning the timing of when Frying Pan Road will be widened to six lanes, they will have a better idea once they scope out the study.
7:30 -- PCA 82-S-032-02 (Sterling Center LC) on Penrose Place (link to staff report)
Proponent:Rajai Zumot
Action: Proffered Condition Amendment (PCA 82-S-032-02)
Location: West side of Sully Road and south side of Penrose Place approximately 800 feet east of Lee Road
The applicant seeks approval of a proffered condition amendment (PCA) to permit a modification to the proffers to delete a requirement to develop in conformance with a plan that is no longer applicable.
Meeting Discussion:

The project is a by-right I6 development. In 1992 Southern States gained permission to use the site for petroleum use (southern portion of the has office building on it site). In 1992 the remaining I6 uses were limited to petroleum use only.
Current request is to build another office on the northern portion of the site that is limited to petroleum uses only. They are submitting request to change the wording to allow otherwise allowed I6 uses and development plan for the additional office.
The developer is building the office on speculation. His philosophy is to build manage the construction, the leasing and the maintenance of the building, keeping the structure rather than selling to others. All his other existing buildings are full, and he expects this to be fully rented as well.
Site has been certified as environmental clean -- all petroleum uses remains have been removed.
Hope to start this construction this fall; it will one year to build shell, another year to rent it out.
He is offering $100,000 to install light. Waiting for VDOT to provide plans -- which should be in place in the next year
He will provide health facility in building and electric charging stations
PC date 19 April

Recommendation: The SDC has no objection to the approval of the Proffered Condition Amendment.
At-Large Planning Commissioner Jim Hart requested that the members individually review the following two items and provide their feedback to himself or Sully Planning Commissioner Donte Tanner.
Here is the county's page which explains the concept and provides an overview.
PC public hearing 5-3-18
Lily Yegazu is staff coordinator, Donna Pesto also is working on it.

PC public hearing 4-18-18.
Casey Judge is staff coordinator.
Next month's meetings will start at 7 PM in the Sully District Governmental Center Front Meeting Room, 4900 Stonecroft Boulevard, Chantilly, VA, 20151 unless otherwise noted
The next Sully District Council meeting is scheduled for Wednesday, 23 May 2018 at 7 p.m.

Membership Topic: Report from Richmond

All five State Senators and five Members of the House of Delegates who represent Sully have been invited.

The joint Sully District Land Use and Transportation Committee will met on the third Monday of May, on the 21st (see the agenda).

There are no items for consideration at this time
ADJOURNMENT

The meeting adjourned at approximately 8:15 p.m. Respectfully submitted,

Jeffrey M. Parnes
Land Use and Transportation Committee Chair
Sully District Council
---
Sully District Council Home Page
Sully District Council Minutes
Land Use & Transportation Committee Minutes
Data Area Transportation Association information
---
© SDC;
http://www.SullyDistrict.org webmaster2018 @ SullyDistrict.org

modified by Jeffrey M. Parnes