Sully District Council of Citizens Associations
P.O. Box 230042
Sully Station, VA 20120-0042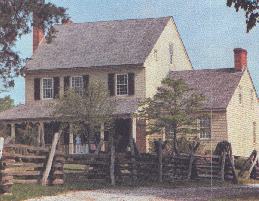 Agenda for 6 March 2018 Joint Sully District Land Use and Transportation Meeting
by Jeff Parnes
The Sully District Joint Land Use and Transportation Committee will meet at 7:00 p.m. on 6 March 2018 in the Sully District Governmental Center Rear Meeting Room, 4900 Stonecroft Boulevard, Chantilly, VA, 20151. This meeting is on the first Tuesday of the month with participation by members of both the Land Use and Transportation committees of the SDCCA and WFCCA. The meeting will be canceled if Fairfax County Schools or after school activities are canceled due to adverse weather the day of the meeting.

Time to renew your association's membership in the Sully District Council. Our membership application can now be submitted on line! Please complete it, and then print a copy to enclose with your check.

The 2 January Sully District Joint Land Use and Transportation Committee minutes are posted online
Follow us at @SullyDistrict!
For transportation and related issues, follow the Sully District Transportation Advisory Commissioner at @SullyTAC
Sully Budget Meeting jointly sponsored by Sully Supervisor Kathy Smith, Sully District School Board member Tom Wilson and the SDCCA. It will be held in the Little Theater of Rocky Run Intermediate School. County Executive Bryan Hill and County and School Budget Staff will attend.
In light of an amendment to the Code of Virginia, the county has provided us with a statement be to read when our land use committee meets with a prospective applicant for a rezoning or proffer condition amendment (PCA) for new residential development and/or new residential use in areas of the County that are not exempt from Virginia Code Section 15.2-2303.4. It is recommended that if our committee is meeting with more than one applicant to read this statement for each rezoning/PCA.
All times estimates are provided as a courtesy, presentations will start after the completion of the proceeding presentation, however long it takes. Recommend that presenters be ready at least 30 minutes prior to their scheduled time.
Prospective presenters are requested to register on the Land Use and Transportation Committee Presentation Registration Form as a condition of their presentation.
Proponent: Shane M. Murphy Reed Smith LLP
Location: 12401 Alder Woods Drive, Fairfax, VA 22033s
From the On-line Land Use and Transportation Committee Presentation Registration Form:

Exempt: Is
Statement Acknowledged: Not Applicable
Proposal Details: Proffer condition amendment to permit expansion of administrative areas of the church, and to permit expansion of the existing preschool through a concurrent special exception.

Trustees of Pender United Methodist Church, on the north side of US 50 near the Harris Teeter have requested a PCA and SE. They are requesting several additions to an existing church building, up to a .25 FAR, and to increase the child care enrollment from 75 to 100. They also want to convert from an SPA to an SE. PC date tentatively 5-24-18.
Next month's meetings will start at 7 PM in the Sully District Governmental Center Front Meeting Room, 4900 Stonecroft Boulevard, Chantilly, VA, 20151.