Sully District Council of Citizens Associations
P.O. Box 230042
Sully Station, VA 20120-0042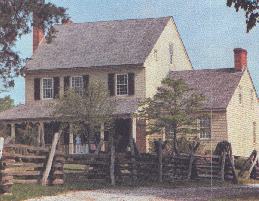 Notes from the 5 December 2017 Joint Sully District Land Use and Transportation Committee
by Jeff Parnes, Sully District Land Use and Transportation Committee Chair
ATTENDANCE:

Sully District Council of Citizen Associations representatives:

Albert Francese, Little Rocky Run
Lewis Grimm, 2nd Vice President, Franklin Farm
Jim Neighbors, Secretary, Sully Station I
Jeff Parnes, 1st Vice President, Chantilly Highlands

Western Fairfax County Citizen Association members:

Stephen Chulick
Carol Hawn
John Litzenberger
Ted Troscianecki, Virginia Run

CALL TO ORDER:

The meeting was called to order by Joint Sully District Land Use and Transportation Committee co-chair Jeff Parnes at 7:00 PM.

PREVIOUS MEETING MINUTES:

Notes from the 7 November 2017 Joint Sully District Land Use and Transportation Committee are available online.

MEETING ANNOUNCEMENTS:

Refer to the December Joint Sully District Land Use and Transportation Committee agenda for meeting announcements.
Follow us at @SullyDistrict!
For transportation and related issues, follow the Sully District Transportation Advisory Commissioner at @SullyTAC
LAND USE AND TRANSPORTATION COMMITTEE:
Although Dunkin Donuts (SE 2017-SU-008) was scheduled for 7PM, the proponent could not make the meeting and the proposal will be herd at some other time.
At-large Planning Commissioner Jim Hart reported that:
Next month's meetings will start at 7 PM in the Sully District Governmental Center Front Meeting Room, 4900 Stonecroft Boulevard, Chantilly, VA, 20151.
Proponent: Clara Johnson, Planning Division, Policy and Plan Development Branch, Fairfax County Department of Planning and Zoning
Action: DSC Advisory Group final recommendations
Location: Dulles Suburban Center
The DSC Advisory Group is making final recommendations. Staff would like to have the opportunity to present at a Sully District meeting. In early January we would not have a published staff report. but would come back in February with the final recommendations

Submissions DSC-E4-1 (Pohanka) and DSC-J-1 (Commonwealth Centre) have been adopted. Visit their individual pages for further information.
Public hearings for Submissions DSC-D1-1 (Middleton Farms) and DSC-D1-2 (Jackson Property) have been scheduled for:

Planning Commission: Thursday, February 15, 2018 at 7:30 P.M.
Board of Supervisors: Tuesday, March 20, 2018 at 4:00 P.M.
ADJOURNMENT

The meeting adjourned at approximately 7:45 p.m. Respectfully submitted,

Jeffrey M. Parnes
Land Use and Transportation Committee Chair
Sully District Council
---
Sully District Council Home Page
Sully District Council Minutes
Land Use & Transportation Committee Minutes
Data Area Transportation Association information
---
© SDC;
http://www.SullyDistrict.org webmaster2018 @ SullyDistrict.org

modified by Jeffrey M. Parnes