Sully District Council of Citizens Associations
P.O. Box 230042
Sully Station, VA 20120-0042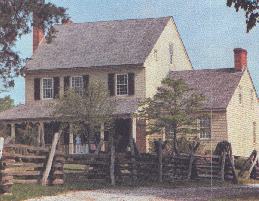 Agenda for 4 October 2016 Joint Sully District Land Use and Transportation Meeting
by Jeff Parnes
The Sully District Joint Land Use and Transportation Committee will meet at 7:00 p.m. on 4 October 2016 in the Sully District Governmental Center Front Meeting Room, 4900 Stonecroft Boulevard, Chantilly, VA, 20151. This meeting is on the first Tuesday of the month with participation by members of both the Land Use and Transportation committees of the SDCCA and WFCCA. The meeting will be canceled if Fairfax County Schools or after school activities are canceled due to adverse weather the day of the meeting.

Time to renew your association's membership in the Sully District Council. Our membership application can now be submitted on line! Please complete it, and then print a copy to enclose with your check.

Has yours made plans to join us for 2016?
Follow us at @SullyDistrict!
For transportation and related issues, follow the Sully District Transportation Advisory Commissioner at @SullyTAC
Our next Membership meeting is scheduled for 7 PM 17 October. The councils third 10th congressional district meet and greet will take place at Franklin Middle School at 3300 Lees Corner Rd, Chantilly, VA 20151. See the last minutes and agenda.
Land Use and Transportation Committee:
In light of the recent amendment to the Code of Virginia, the county has provided us with a statement be to read when our land use committee meets with a prospective applicant for a rezoning or proffer condition amendment (PCA) for new residential development and/or new residential use in areas of the County that are not exempt from Virginia Code Section 15.2-2303.4. It is recommended that if our committee is meeting with more than one applicant to read this statement for each rezoning/PCA.
All times estimates are provided as a courtesy, presentations will start after the completion of the proceeding presentation, however long it takes. Recommend that presenters be ready at least 30 minutes prior to their scheduled time.
Proponent: Sheri L.Akin, Senior Land Use Planner, McGuireWoods LLP
Location: Sully Plaza Shopping Center
From the On-line Land Use and Transportation Committee Presentation Registration Form:

Exempt: Is
Statement Acknowledged: N/A
Description: Proposal to replace the existing KFC restaurant with a Chick-fil-A drive-thru in the Sully Plaza Shopping Center
Her office represents Chick-fil-A regarding a proposed drive-thru restaurant in the Sully Plaza Shopping Center. Chick-fil-A is proposing to replace the existing KFC. The application was put on hold for a short while as the geotech analysis was completed. They now have a Planning Commission date of November 9. The application number is SEA 85-C-069-03.
Proponent: Keith Martin
Location: Old Lee Road next to the School Board bus lot
From the On-line Land Use and Transportation Committee Presentation Registration Form:

Exempt: Yes
Statement Acknowledged: N/A
Description: RZ 2016-SU-015 to rezone TM 43-2 ((1)) 2 from I-3 to I-5 to permit a New Vehicle Storage use on the 5 acre property.
Proponent: Keith Martin representing Stonebridge Investments LLC
Action: SP 2016-SU-090
Location: Bull Run Post Office Rd
From the On-line Land Use and Transportation Committee Presentation Registration Form:

Exempt: Yes
Statement Acknowledged: N/A
Description: SP 2016-SU-090 Stonebridge Investments LLC for a riding and boarding stable. This is an existing riding/boarding stable that was grandfathered, but lost its status when the land area was reduced for a residential subdivision and some land added to the adjacent winery
Proponent: Ardavan Badii
Action: Special Exception Amendment #SE-2016-0159
Location: 4086 Airline Parkway, Chantilly, VA 20151
The SDCCA heard this proposal at its June 2016 meeting, the information below is taken from that meeting's minutes.
Bullion & Diamond Co. LLC. has a request for a special exception to allow a Jewelry pawnshop in a C-5 (Industrial) shopping center. The application proposes a pawnshop ONLY for jewelry, diamonds, precious metals and stones within an existing business and existing location. A line of service would be added to the business for new and existing clientele. Applicant anticipates roughly 60 people will be at facility per month at peak, with a net gain of one or two a day as a result of this new service.
Their presentation is available for review both as PDF or Powerpoint.
Bullion & Diamond Co. LLC has been in same location 7 years - it has received good Yelp reviews.
Collateral (pawnshop) loans of are provided at the rate of 5 - 7 % per month on jewelry and watches.
Ardavan had to go through a process to be approved as a pawn broker which involves police approval and certification by a judge. As the last license was granted 13 years ago, county staff were unfamiliar with the process and had to review what was entailed. Fairfax County allows for the issuance of 13 pawn broker licenses; three are still available with the closest pawn broker in Vienna.

THE SDCCA had no objection to this Special Exception Amendment. We ask that if the staff report raises any objection, that the proponent return to the Sully District Council Land Use and Transportation Committee and indicate plans to address the staff concerns.

Old Business

Fairfax Center Area Study Map The Fairfax Center Area Study [Plan Amendment (PA) 2013-III-FC1] is a multi-phase planning study to examine the Comprehensive Plan guidance for the Fairfax Center Area. The Fairfax Center Area comprises approximately 5,500 acres west of the City of Fairfax and east of Centreville, generally between Lee-Jackson Memorial Highway (Route 50) and Lee Highway (Route 29). The area has evolved from greenfields into a community of neighborhoods, retail, and employment. The Fairfax Center Area Study provides an opportunity to assess how the Fairfax Center Area will continue to evolve in the next 20-30 years.
The Board of Supervisors adopted Phase I of the Fairfax Center Area Study [PA 2013-III-FC1(A)] on December 2, 2014. This phase involved an evaluation of the Comprehensive Plan recommendations for the suburban neighborhood and low density residential areas along the edges of the study area. The adopted text can be found here. The second phase, currently underway, is evaluating the Suburban Center portion of the study area and the Area-wide guidance. An area-wide working group has been meeting monthly to discuss proposed Plan changes. Find out more about the progress of the study at the working group's meetings page.
Public hearings for this study have been scheduled for:

Planning Commission: Wednesday, November 9, 2016 at 8:15 P.M.
Board of Supervisors: Tuesday, December 6, 2016 at 4:30 P.M.

Visit the meetings page for more information on the Working Group meeting schedule.

The Dulles Suburban Center Advisory Group has stated its meetings to consider updating land use recommendations for the Dulles Suburban Center.
The Dulles Suburban Center Study is a land use planning study that will update recommendations for future land uses and development. The last Comprehensive review of land use recommendations occurred in 1993. The comprehensive planning study will assess current conditions and the planned land uses of approximately 5,000 acres of land that are adjacent to the Washington-Dulles International Airport along the Route 28 and Route 50 corridors. This study will not include Land Units A and B of the Dulles Suburban Center since they were the subject of a recently adopted land use study.
Submissions to suggest potential changes to the Dulles Suburban Center Plan were received. Land Units A and B will be excluded from consideration at this time. Please see the form for other exclusion areas.
The interactive map of Dulles Suburban Center provides a variety of information, including layers showing the location of police and fire stations, schools, bike trails, bus routes, libraries and much more. Click on the "Layers" tab to the left of the map and scroll through the available layers. Please note that some layers are only visible if you zoom in or out on the map. You can also use the "Address Search" feature found below the "Information" tab to locate a specific address and see what features are nearby.
If you have any questions about this study, you may contact the Planning Division by phone (703-324-1380, TTY 711 (Virginia Relay)) or email DPZDullesSubCenter @ fairfaxcounty.gov

Items of General Interest:

Election Officers Needed!

Fairfax County needs Election Officers for upcoming elections. Training has begun for the General Election November 8th. Election Officers must be registered voters in Virginia and complete required training and forms. You may choose to accept the $175 stipend for a full day, or volunteer your time.
View the "Being an Election Officer" Video

on YouTube and listen to the "Need for Election Officers" Podcast on SoundCloud
For more information, visit the Office of Elections website or call 703-324-4735, TTY 711.
Application for new Election Officers is on-going, however, in order to be certified to serve for November, training will be conducted until early-to mid-October. Ideally, applicants should train as soon as possible.
Upcoming events at the Steven F. Udvar-Hazy Center
Learn about Trees

The Tree Commissioner for Sully District, Karen Campblin, would like to invite you to the Sully District Tree Forum: "Everything You Wanted To Know About Trees But Were Afraid To Ask, on Thursday, Oct. 6, from 7:30 - 9 p.m. at the Fair Oaks District Police Department, 12300 Lee Jackson Memorial Highway, Fairfax.
This program is free and open to the public (Overflow parking is located in Fifty-Five West, next door)
Topics will include:

What Is So Big About Trees - Learn why a healthy urban forest is important and can benefit you and ways to tell if your trees are healthy
Treeless in Sully - So you lost tree coverage due to inclement weather or disease. Learn how to rebuild your tree coverage.
Caring for the Common Good - Find out how to maintain common areas and how to report illegal dumping and hazardous use

See the forum flyer

The Sully District Council's next meeting will be 16 November - scheduled: Public Safety - Police and Sheriff's departments.

The SDCCA Land Use and Transportation Committee meets jointly with the WFCCA Land Use Committee. The next joint meeting is tentatively scheduled for 1 November at the Fair Oaks Public Safety Facility training/community room, 12300 Lee Jackson Memorial Hwy, Fairfax, VA 22033
No items are currently on the agenda
Respectfully submitted,
Jeffrey M. Parnes
Land Use and Transportation Committee Chair
Sully District Council
---
Sully District Council Home Page
Sully District Council Minutes
Land Use & Transportation Committee Minutes
Data Area Transportation Association information
---
(C)SDC
http://www.SullyDistrict.org webmaster2016 @ sullydistrict.org

modified by Jeffrey M. Parnes